The information that is collected around a monitor check is displayed in so-called "check details". These consist of the basic information if the check went fine (OK) or there was an error detected (based on your Error conditions). More detailed information on the check itself and the outcome are present as well and can help you in troubleshooting the cause of an error.
What is included in the check details?
The information in the check details heavily depends on the monitor type. It can be as simple as a status code for an HTTP(S) monitor. More complex monitors may contain screenshots for a Full Page Check or results for each step in a transaction or Multi-step API monitor, see the two examples below.
Check details ("OK") for an HTTPS monitor: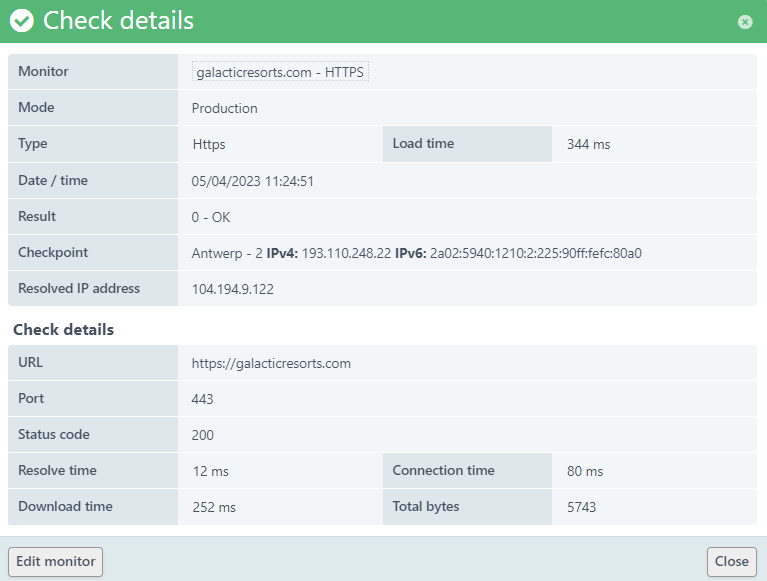 Check details for a transaction monitor that returned an error:
Where to find the check details?
The check details are available in several places.
If you run a monitor check by using the Test now button, you will get a popup with the check details.
Several dashboards will have a list of checks. Clicking on an individual error or check will bring up the check details. You can find the errors or checks here: