Proudly part of ITRS Group
Headquartered in London, ITRS Group has offices in New York, Tulsa, Gothenburg, Stockholm, Hong Kong, Singapore, Manila, Malaga, Edinburgh, Perpignan, Düsseldorf and Alphen aan den Rijn, employing a team of over 230.
With a combined experience of almost four decades, Uptrends has huge strength in synthetic and real user monitoring, while ITRS is serving some of the most demanding requirements of enterprise clients.
Meet our Leadership Team
Our leadership team combine extensive experience gained from across the technology and financial services industries, at companies such as Ork, FTSE Group, Apama and Thomson Reuters. The Executive leaders at ITRS Group are champions of company culture, encouraging staff to remain hungry, humble and to have an opinion.
Guy Warren
Chief Executive Officer
Guy joined ITRS in July 2014 as CEO and brings more than 25 years' experience in financial services and technology businesses. Guy has a strong background in large blue chip organisations and more recently working with private equity backed companies. Earlier in his career, he was the CEO of Logica UK.
Guy on LinkedIn
Daniel Storms
Chief Customer Officer
Daniel joined ITRS as Chief Customer Officer in August 2021, bringing more than 25 years' management and leadership experience in software companies. He has a strong background in Customer Success, acquisition integration and building large scale, world class professional services organisations.
Daniel on LinkedIn
Iveta Cabajova
Chief Financial Officer
Iveta joins ITRS Group with a wealth of experience in strategic outlook, business development and financial operations. Her in-depth understanding of organically growing companies with acquisitions will be crucial for creating and maintaining value throughout ITRS Group's growth.
Iveta on LinkedIn
Our vision and mission
ITRS Group's technology creates resilience and efficiency for our customers, while helping them manage operational risk. Through a combination of monitoring and other production tools that can support you through digital disruption, we aim to take the stress out of running your IT estate.
How it all started
Uptrends' started with a handful of checkpoints and its popular Uptime Monitoring platform. From there, Uptrends grew organically at a respectable, sustainable pace. Uptime monitoring led to performance monitoring, web application monitoring, server monitoring, API monitoring, real user monitoring, and eight checkpoints became over 233 worldwide monitoring locations. In the spring of 2018, Uptrends moved the home office to the third and largest space yet with room to sustain more growth.
2020 brought more exciting changes to Uptrends with the acquisition of the company by ITRS Group. As part of ITRS Group, Uptrends takes advantage of scope and scale, has more knowledge on board, and gains access to a broader set of products.
Learn, share, think and grow with us
It's our people that set us apart, and our tech leads the way. A career with Uptrends means that you'll be part of a fast-growing, strong and dynamic company.
Uptrends has grown to a team of 60 dedicated employees, and we need more.
Join the team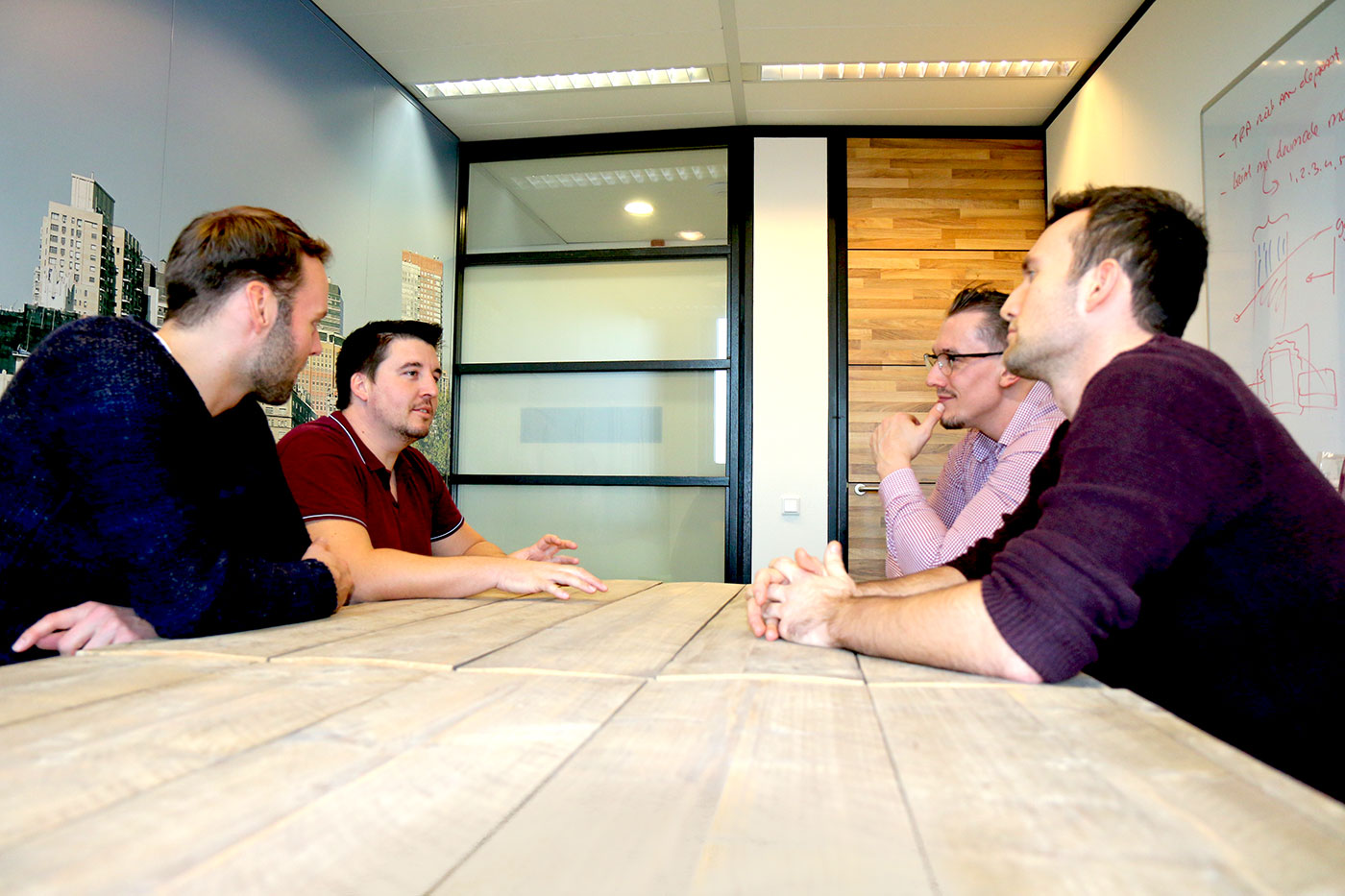 Creating a balance
There's something to be said about work-life balance, and it's a real thing at Uptrends. Each employee is encouraged to grow professionally while living a rich personal life. Maintaining a quality work/life balance allows Uptrends' teams to evolve in a sustainable way; granting us the creative freedom to invest in ideas and solutions that add value to our customers.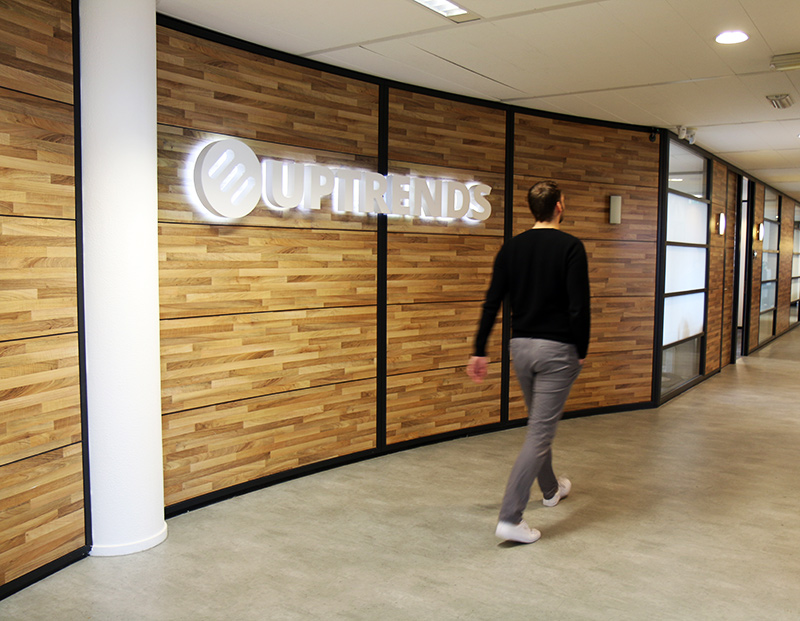 Positive environment
By creating a hospitable workplace, setting obtainable goals, and taking an interest in the roles and lives of every employee, we have created an environment that nurtures creativity and dedication. Uptrends provides a positive environment that naturally supports growth and benefits employees and customers alike.