Right-size – Right-buy – Optimize
Make smarter cloud capacity purchases
Make cost/performance decisions based on real utilization data.
Know how long a cloud instance will run and make the correct purchase decision.
Monitor Amazon Web Services (AWS) and Azure billing to identify the optimal usage plan for your purposes.
Discover the optimal configuration of burstable (flexible) or non-burstable (fixed) cloud server instances.
Identify ideal instance durations.
Analytics
Detail-rich analytics for quality change decisions
With Cloud Cost Management you can assess your current cloud allocation, make educated spending decisions, and verify that you've honed your cloud infrastructure to provide a cost-effective and performance-based solution for your users and your budget.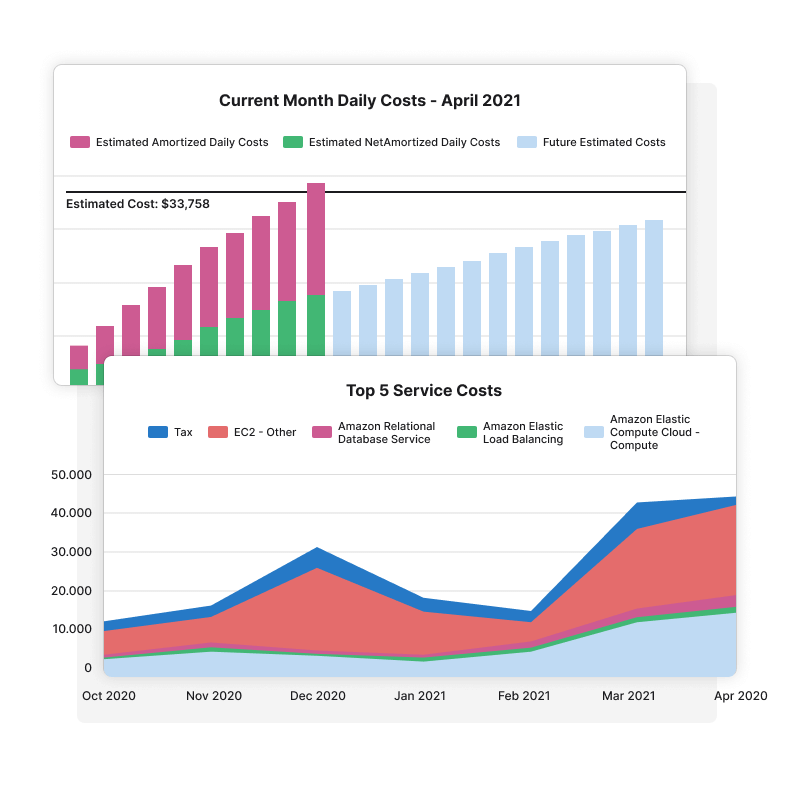 Hard data to guide your cloud spend
Review past and current data to better predict your cloud needs.
Use your sunburst chart to see where you've over-allocated resources and where they need beefing up.
Your Skyline review shows you all instances and application demand over your chosen period: months, days, weeks, hours, and minutes.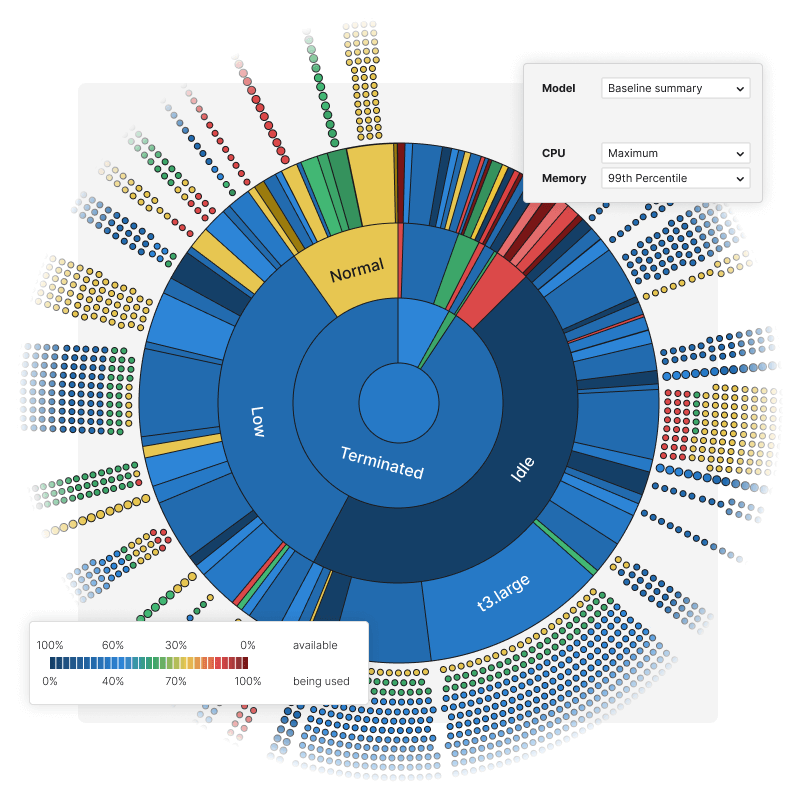 Financial and performance budgets
How much of a cost-cutting cloud-environment reduction can you make before having an adverse effect on your users?
How can you adjust your cloud resources to improve performance without purchasing bandwidth, cloud services, or hardware?
When and where do you reach capacity risking outages and impacting user experience?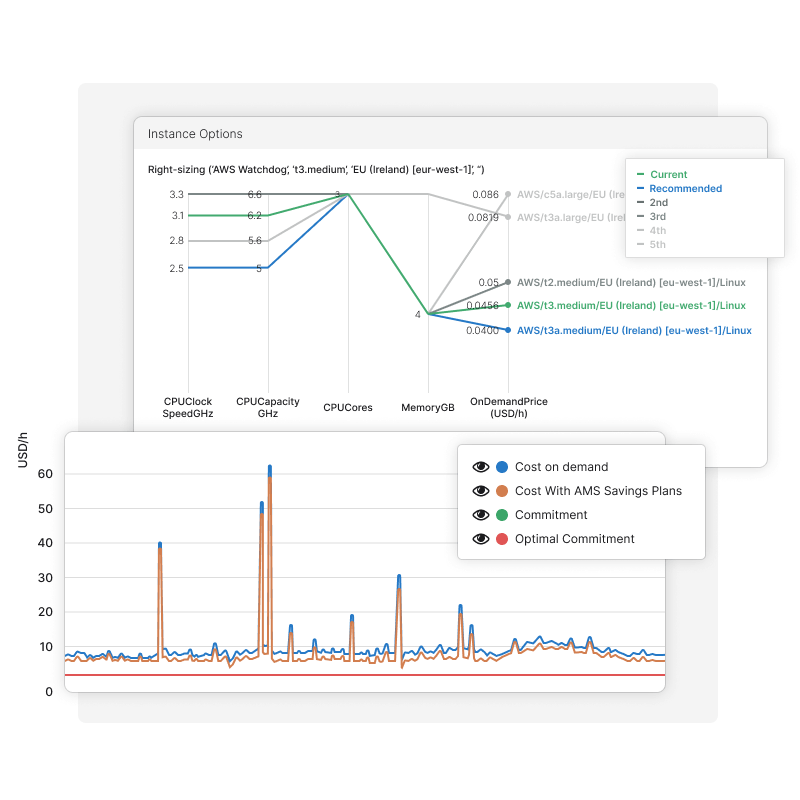 Try CloudCost for free!
Once you've got Cloud Cost Management in place, you'll begin to see where you can enhance performance and where you can reduce cost. You could be saving 35% or more on your current cloud spending. Still not sure? Try our CloudCost ROI Calculator tool to see how much money you could save.
Get Started