Here's what you get:
operator

operators

Operators are the users in your account. Set them up to receive alerts.

Pre-selected checkpoints

Your website or server gets monitored from a pre-selected set of checkpoints.

Uptime monitoring

Perform Http and Https checks with a customizable interval of 1-60 minutes.

Real User Monitoring

Record website interactions of your real visitors. Add-on, starting from .

Internal server monitoring

Know what's going on inside your servers and network.

Public status page

Keep your customers in the loop, updating them on your service status in one central location.

Alert escalation

Decide who needs to respond and when based on error duration and duty schedules.

SMS, email and push alerts

Get alerts via SMS, email and push (mobile apps).
Here's what you get:
← All features from the Basic plans

You get every feature included in the Basic plans.

+

Unlimited operators

Give every team member their own login and set them up to receive alerts.

230 checkpoints + private checkpoint

Select every individual checkpoint in our worldwide network. Optionally, you can test behind the firewall (intranet, preproduction environments) with a private checkpoint.

Concurrent checks

Run a check on multiple checkpoints at the same time to get more accurate data.

Monitor in 4 browsers

Use Chrome, Firefox, IE11 and PhantomJS to render pages the same way your users do.

Transaction monitoring

Record and build website steps such as logins, shopping processes and forms.

API monitoring

Build multi-step API calls to test your API's functions and uptime.

Mobile website monitoring

Know how visitors experience your site on different mobile devices.

Verify SLAs

Configure the same requirements set by your provider and monitor them.

Error screenshots

See exactly what we saw happening in the browser when an error occurred.

Voice alerts

Sometimes you need the phone to ring to get your attention. Let Uptrends call you.
Here's what you get:
← All features from the Business plan

You get every feature included in the Business plan.

+

Single sign-on (SAML 2.0)

Set up easier and safer access control. Works with any SAML 2.0 supported product.

Monitor permissions

Decide which users can view, edit, create and delete your monitors.

Time zones per operator

Let team members across continents use Uptrends in their own timezone.
How do the plans work?
The Starter, Premium, and Professional plans come with a fixed amount of uptime monitors you can use for the price shown. The Business and Enterprise plans are fully customizable: you only pay for what you need. A calculator is available in your account.
What happens after my trial?
If you like what Uptrends does for you, yay! We'll send you an email that contains all the info you need to upgrade to a paid version. If you're not interested in upgrading, just do nothing, and your free Uptrends account will expire automatically.
Do I need a credit card?
Not for the trial. We only need your name, corporate email address, password, and the first URL you want to monitor. Once you sign up, we start monitoring directly. We only ask for payment details if you want to continue your account after your trial expires.
Is the trial full featured?
Certainly. Tip: if you want to test all possible features, choose the Enterprise plan. We do limit the number of monitors you can add during the trial, but don't hesitate to let us know if you need more.
Can I change plans during trial?
Yes. Just reply to the email you'll get from your account manager on signup, or use this form. Not sure which plan you need? Sign up for the Business plan, our most popular plan which allows you to test all our monitor types and most features. You can always switch later.
How can I reach out?
For purchase orders and quote requests, please start a live chat or create a ticket. You can also get a one-on-one demo with one of our account managers.
Complete plan comparison
Starter

Start trial

Premium

Start trial

Professional

Start trial

Business

Start trial

Enterprise

Start trial
Monitoring
Number of monitors
10 (only uptime)
50 (only uptime)
250 (only uptime)
Unlimited (pay per monitor)
Unlimited (pay per monitor)
Uptime Monitoring
Performance Monitoring
Browser monitoring
Monitor user journeys
API Monitoring
Real User Monitoring (RUM)
Infrastructure monitoring
Monitor uptime SLAs
Alerting system
Alert definitions
1
Unlimited
Unlimited
Unlimited
Unlimited
SMS and email alerts
Mobile apps
Voice alerts
Off duty periods
Schedule maintenance
Third-party integrations
Users
Number of operators
1
4
7
Unlimited
Unlimited
Additional operators
Admin capabilities & permissions
Audit log
System-wide permissions
Detailed permissions
Single Sign-On with SAML
Sub accounts
Checkpoints
Choose from all 229 checkpoints
World (fixed set)
North America (fixed set)
Europe (fixed set)
Private Checkpoints
Data storage & security
Historical data
1 year
1 year
2 years
2 years
2 years
Saved log files
14 days
30 days
60 days
90 days
90 days
Enterprise-grade security
Vault
Reporting
Log analysis
Simple
Standard
Standard
Advanced
Advanced
Public Status Page
Excel and PDF export
API
Out-of-the-box dashboards
Custom Dashboards
Dashboards scheduling
Dashboard sharing
Error screenshots
Support & onboarding
Dedicated Account Manager
Priority ticket routing
Support channels
Email
Email
Email
Email, phone and live chat
Email, phone and live chat
Payment
Credit card (Visa, MasterCard, American Express)
PayPal
Invoice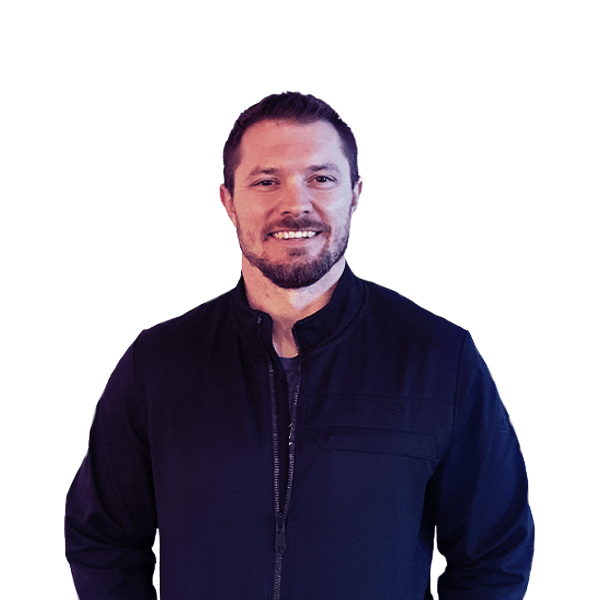 "We couldn't find anything out there that could do what we needed until we found Uptrends."
Kyle Moschetto, Director of DevOps