Update (March 2021): These features have been in beta, but are now officially released.
The classic Uptrends menu and interface featured error counters in the top right of the screen, to display the amount of monitors currently in an error state in your account. We've now added the error counters to the new main menu, which is currently in beta. You can find the error counters next to the Synthetics category header, marking how many unconfirmed (in yellow) and confirmed (in red) errors are currently active for the monitors in your account. Clicking the error counters will take you to the Monitor Status overview, which displays a more detailed overview of the monitors currently returning errors.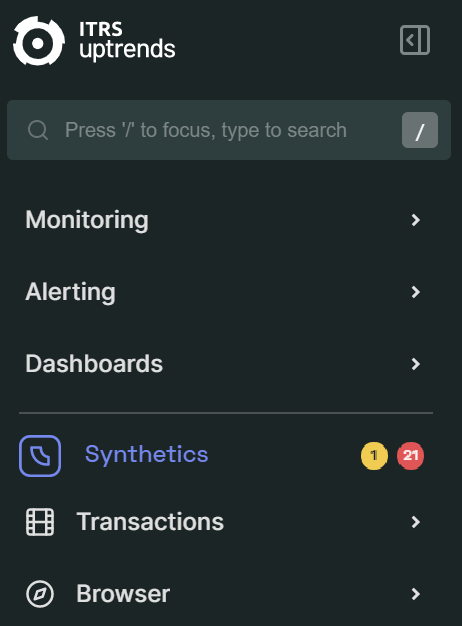 Additionally, we've made some improvements to the menu's performance. Load times for the new menu should be drastically reduced, especially once it has loaded for the first time after you log in to the Uptrends application. This should make for a much smoother user experience, but we'd love your feedback! In the new menu, you can go to Support > Give feedback if you have any feedback to share.