Guarantee user satisfaction with proactive synthetic monitoring
A critical part of any Digital Experience Monitoring strategy is Synthetic Monitoring — proactive monitoring that utilizes our worldwide network of checkpoints to routinely check your website or server for availability and performance. Keep a diligent eye on all your systems. When there's an outage, we'll send alerts before it impacts the user experience.
Tell me more about Synthetics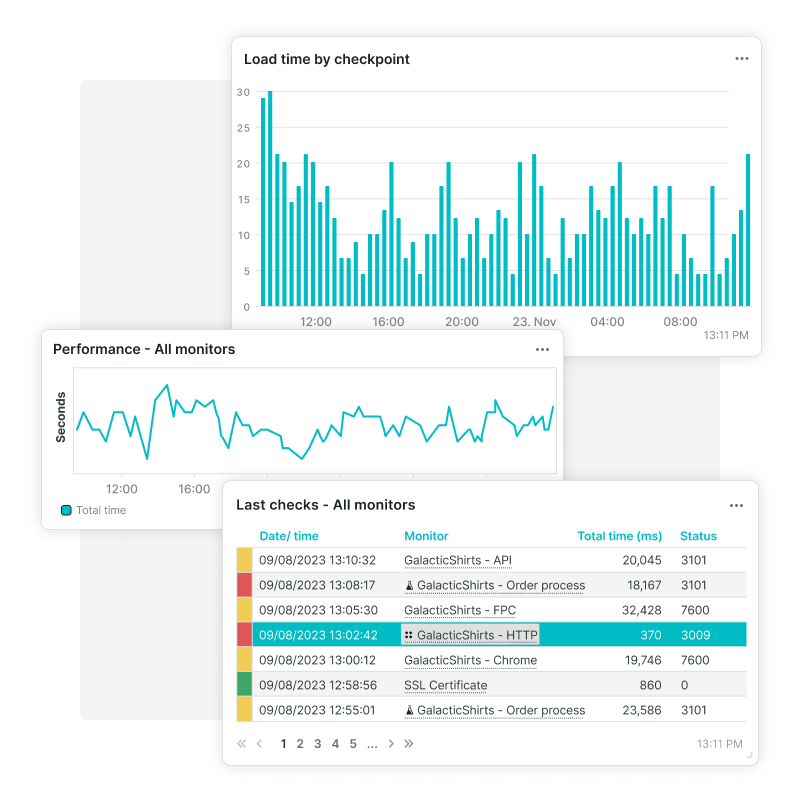 Complement your DEM-strategy with Real User Monitoring
When you combine the power of Synthetics with Real User Monitoring (RUM), your Digital Experience Monitoring really takes off. With RUM, you get aggregated, real-time data from your website's actual users. Gather real experience data, including website speed based on location, device type and operating system. Monitor by browser type and version as users click through your website.
Learn more about RUM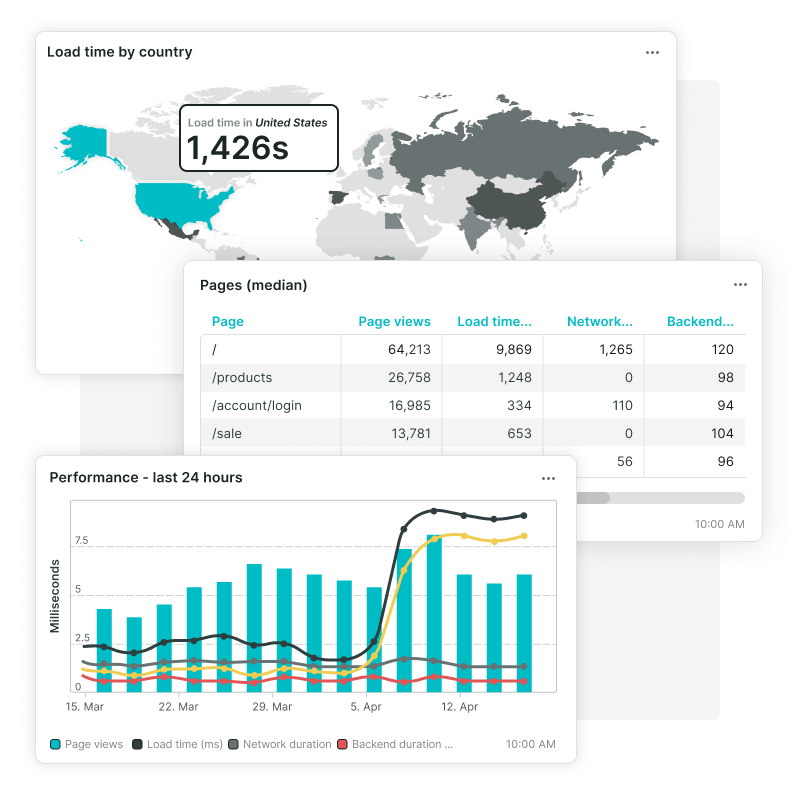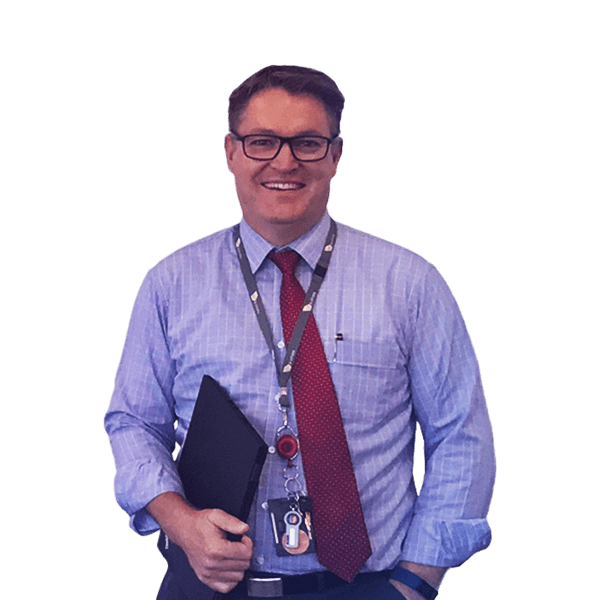 "We monitor the performance of our home page, and we get quite different performance with different browsers."
Steven Andrews, Leader Application Support at Virgin Australia
Alerts via email, SMS, phone calls, push messages and integrations
What's a DEM-strategy when you don't know what's going on immediately?
Set up your alerts to be received via email, SMS, phone calls, or push messages through our mobile apps. Use webhooks for custom integrations and get alerts in the DevOps tools you operate. Integrate your website monitoring seamlessly with different tools, such as Microsoft Teams, Slack, or PagerDuty.
View all integrations
Start your free Digital Experience Monitoring trial
Uptrends' Digital Experience Monitoring empowers your brand without breaking your budget. Website monitoring is quick to set up, and Uptrends lets you know the minute something goes wrong. Your free month is just a few clicks away. Get started today!
Give Uptrends a try