Infra
Network monitoring from the cloud
Optimize your network performance and get comprehensive insight into uptime, errors and response times of your network devices with our powerful network monitoring tool. Quickly perform deep analysis and address error issues real time. Prevent network downtime with a proactive approach. Thousands of IT professionals around the world trust and depend on Uptrends for their monitoring needs.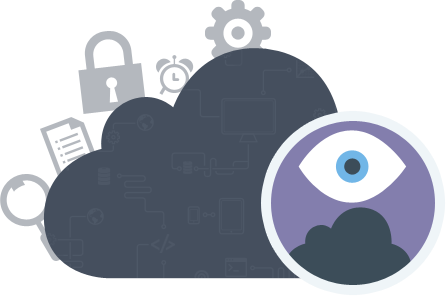 Use it at any location
Monitor everything from anywhere. From your office or the beach, we give you access.
No software to install
Just install a secure agent on a device for internal monitoring. For external monitoring, just fill in URL or IP address.
No maintenance
Massive time savings. 2 minute set-up, no cumbersome installs, we handle all the future updates and maintenance.
Scalable
Uptrends Infra is the right network monitoring service, whether you want to monitor only a few devices or thousands.
Monitor everything of your network and server
Uptrends Infra is an all in 1 network monitoring service. You can monitor everything within your network internally and from the end-user perspective. We can monitor many different devices and elements of your network. With Uptrends, even cloud server monitoring or network monitoring from the end-user perspective is possible. Uptrends has its own fully redundant network with checkpoints in more than 100 different locations around the globe.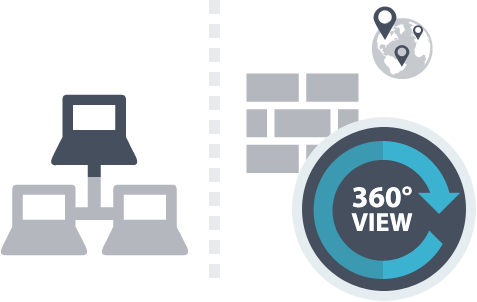 Internal monitoring
Monitor every device of your network such as CPU, bandwidth, memory, disk space, router, server, lan, wlan, printer, exchange server and more.
Different protocols
You can use a variety of different protocols to monitor such as Ping, Connect, HTTP, Windows Server, Linux Server, Windows Performance Counter, Windows WMI, SNMP and more.
External monitoring
Monitor your website and server from over 233 global locations. Monitor uptime, load time and errors. End-user perspective monitoring.
Monitor cloud server
Uptrends Infra makes it easy to monitor your cloud servers. It supports the monitoring of the most popular Cloud computing providers including Amazon EC, Rackspace, GoGrid, Softlayer, and more.
Standard and customizable dashboards
You can easily create customized dashboards based on different templates with a specific number of tiles, graphs and data. Each element of the dashboard can be dragged, droppped and resized. Users can easily share their custom-designed dashboards with other users using various sharing settings. Authorize user groups and fully control device authorizations.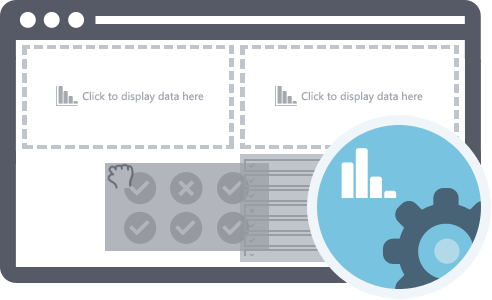 Different templates
Monitor everything from anywhere. From your office or the beach, we give you access.
Personalized
Make personalized dashboards. Define how you want to see it. Integrate your own separate data. Save it and make it your start page within the network monitoring tool.
Simple to use interface
Despite providing the ability to do what is sometimes not possible with other network monitoring tools, Uptrends Infra is very easy to use and to manage because of our simple to use interface.
Share information
Share information with your individual team members or with customers. You can export data or schedule automatic tailor made reports. You can also use the API to transfer data to your own environment.
Optimized for PC, tablet & smartphone
Uptrends Infra is optimized to be used on a PC, tablet or smartphone. It allows you to view the network status of all of your dashboards and manage settings on every device, wherever you are. From your office or the beach, we give you access and help you to optimize your network's performance. As part of our network monitoring service, Uptrends Infra can send alerts to your mobile phone, and e-mail. We will notify you as to what issues have been recorded, from which checkpoint it was recorded, and when the issue has been resolved. You can even opt to receive automatic reminders of ongoing issues.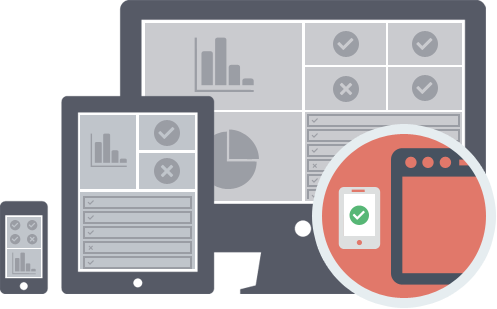 Instant alerts
Receive instant alerts by SMS and e-mail. For SMS alerts we use different global gateways.
Escalations
Define who and when need to receive an alert for which device(s).
Agent not live?
Detect automatically infrastructure problems from the internet to your network and receive alert when agent is not able to communicate.
Webservice
With the use of a webservice, you can integrate Uptrends Infra for example, in your own support ticket environment.
Ready to start monitoring your server?
You can try us today with our 30-day free trial! Let us help you get the most out of your server monitoring.
Try Uptrends For Free