Protect your IT networks and infrastructure
When your infrastructure is not working as expected, you want to be on top of things. ITRS Opsview gives you the capability to monitor, detect and resolve issues early and completely. Be confident that whenever problems arise, you get the notifications to act quickly and get your team moving. ITRS Opsview is built on a rock-solid monitoring heritage used by the world's smartest Operations and DevOps teams.
Monitor more with Opspacks
Monitor operating systems, networks, cloud, VMs, containers, databases, applications, and more. Over 200 ITRS Opsview-supported Opspacks and 4,500+ plug-ins via Nagios Exchange allow complete coverage where you need it most.
Flexible
Completely customizable based on your business needs and 100% managed for you by ITRS Opsview experts. ITRS Opsview API allows for easy two-way communication and workflow.
Scalable
Easy to scale up and monitor the most complex infrastructures. ITRS Opsview monitors most servers, workstations, databases, network devices, and applications out-of-the-box.
User-friendly
Designed with usability in mind, with a UI offering one unified view of your monitored services, including many monitoring, reporting, and configuration options.
Business Service Monitoring
Spend less time firefighting, more time preventing outages
ITRS Opsview allows you to drill down quickly to explore and mitigate issues before they become serious outages. Alerts can be set to notify your team about serious events that can jeopardize service availability, rather than commonplace infrastructure failures.
ITRS Opsview allows IT/Ops teams to work faster, smarter, and more collaboratively.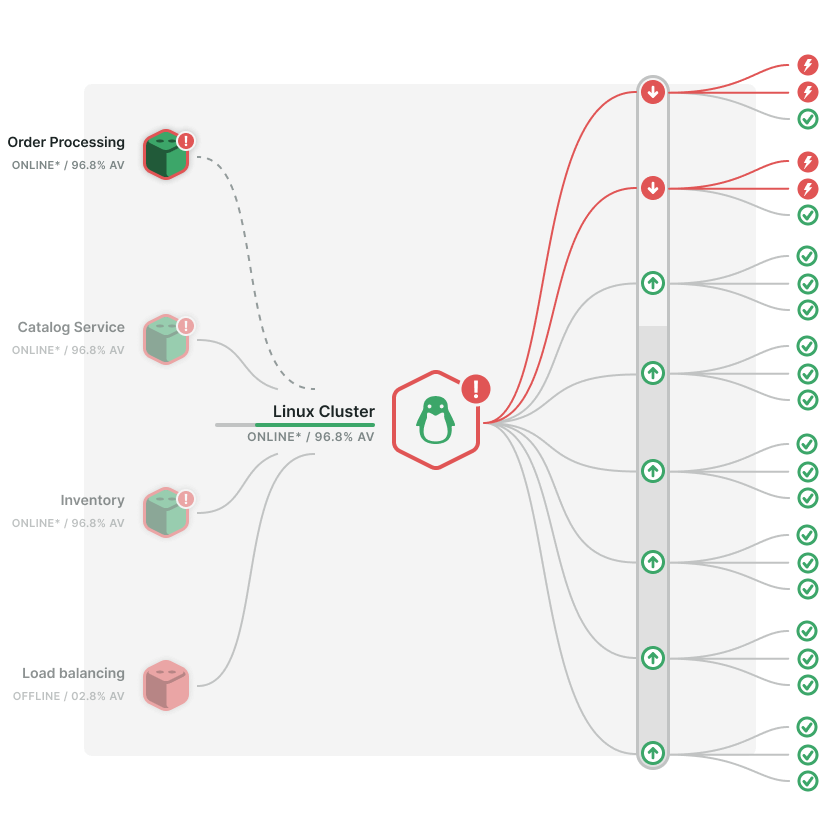 Auto Discovery
Get powerful auto discovery features that scan and identify devices in your environment.
Network visualisation
Powerful and easy-to-use with a wide selection of graphs and objects in the details of your reporting.
Redundancy
Use peers to seamlessly setup redundant monitoring and instant synchronization of your IT configuration.
Performance Reporting
Visually inspect your data in reports that are easily understood and shared with your team.
Monitor anything, anywhere - no dark corners
ITRS Opsview delivers value quickly via Opspacks, automation, and integrations with Nagios-compatible plugins, notification platforms like PagerDuty, or incident management frameworks like JIRA, and analytics platforms like Splunk.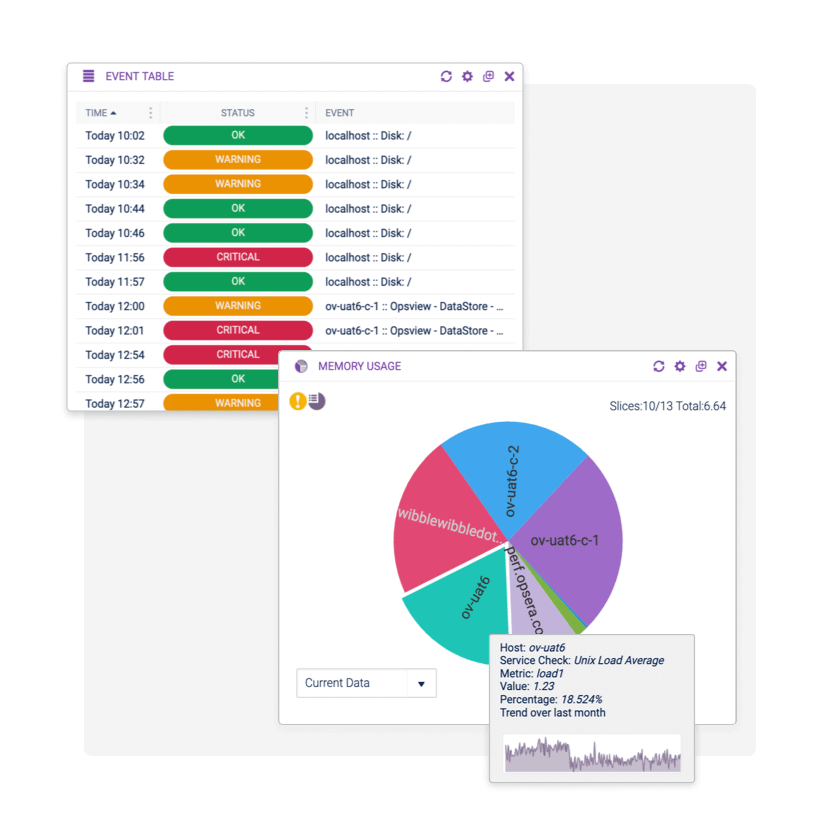 Stay current, scale and grow as needed
ITRS Opsview experts keep your cloud deployment available, well-tuned and current. Security updates are applied quickly to avoid disruptions. Value-added services from training to custom plugin and monitoring automation development are at your fingertips as are:
Minor version updates and major version upgrades.
Worldclass service management and customer care.
Proactive communications to your team.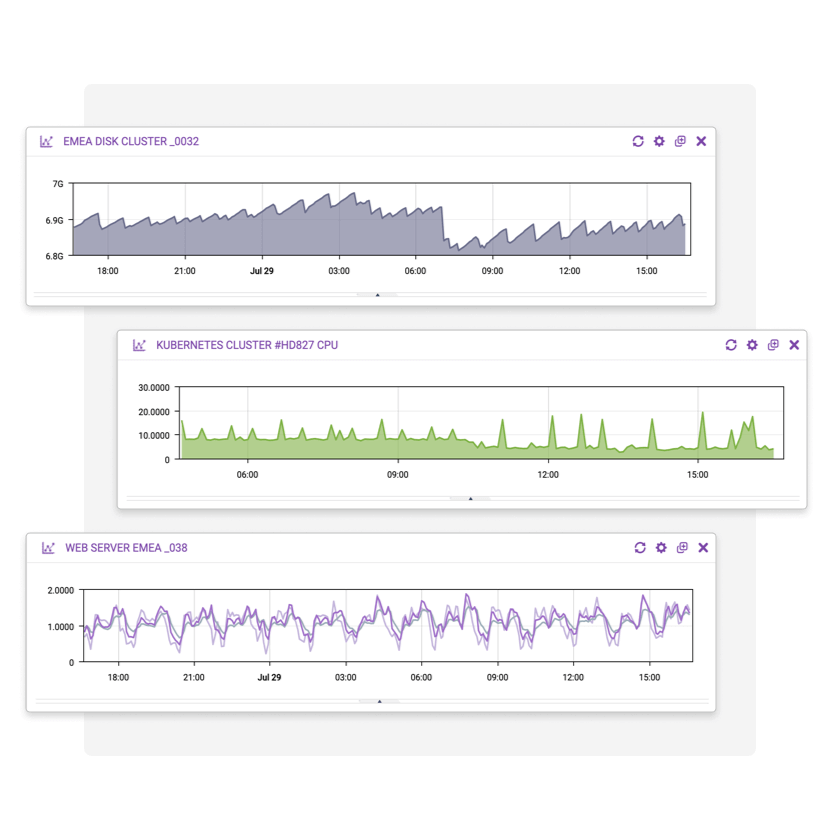 No compromise cloud agility
ITRS Opsview Monitor is a best-in-class, run anywhere enterprise monitoring platform. We stand behind your deployment with 24/7 availability, updates and upgrades and more without downtime.
Data Security & Compliance
ITRS Opsview is ISO 27001 and GDPR compliant under regulatory industry requirements for data protection. Data is backed up regularly for summary reporting for negotiated intervals with access to low-cost bulk cloud storage.
Ditch the silos
ITRS Opsview Cloud automatically raises and updates tickets, transmits notifications into shared chat channels, alerts mobile users supporting escalation and response processing systems.
ITRS Opsview Collectors
Quickly installed and configured, Collectors run close to monitored infrastructure, on virtual machines and easily deployed from ITRS Opsview-provided images.
Low complexity monitoring
ITRS Opsview integrates seamlessly with your IT Ops management, Issue Tracking, Notifications, IT Automation processes and more. Current integrations are built into each release of ITRS Opsview.
Witness the power of Opsview today
Start monitoring your network and IT infrastructure with ITRS Opsview.
Get a free demo