Remain in Sync
Keep a close eye on your SFTP server
Increase SFTP security
The SFTP monitor type can check the availability of your servers and report any down time. When problems occur, we'll notify you right away.
Connect, test and download
With an SFTP monitor, you can connect to your SFTP server with a username and password, test if files exist (or not exist) and even perform a file download.
External SFTP monitoring
Uptrends externally monitors your server outside of the firewall to ensure reliability. We help you detect and diagnose errors, and provide detailed error logs.
Availability and performance security.
With over 233 global checkpoints monitoring your SFTP, DNS, and SSL Certificates, we can let you know when and where a problem occurs.
Diagnose errors with our long, detailed error logs. You can see uptime, page load time, and error reports for any defined time period you wish.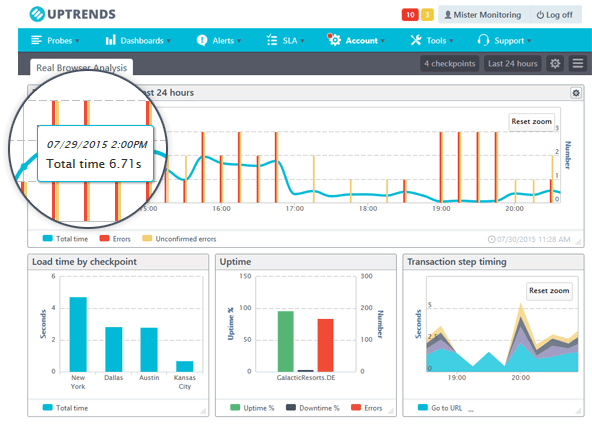 No software installation
Uptrends operates from the cloud, so there's no software to install. Just enter your server info and credentials, and go!
SFTP server availability
Connect to an SFTP server with a username and password, and receive errors when your SFTP server is not available.
File checking
Test if a file does or does not exist on your SFTP server, to ensure everything's still running like it's supposed to.
File downloading
Verify that downloading your files always works, by letting Uptrends download a file with a maximum size of 1MB.
Many monitoring protocols
Uptrends is able to monitor a lot of different protocols, such as Http(s), DNS, Ping, Connect, FTP, MySQL, SQL Server, Webservices, SMTP, POP3, and IMAP.
If we detect a complete failure, we'll check it from another location just to be sure. With Uptrends, you can schedule maintenance periods and define your own escalation settings for when a problem does occur.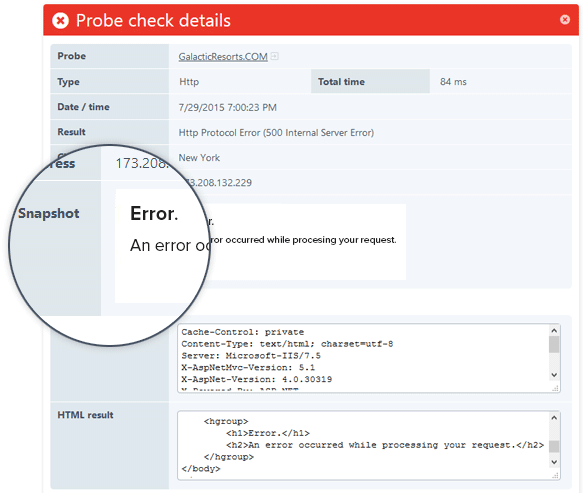 Try Uptrends for SFTP Monitoring …and much more!
Start with a free 30-day trial to explore the value of Uptrends website and server monitoring. The free trial expires automatically, and we don't need your credit card details, so why not give it a try?
Try Uptrends For Free