Attractive layout and killer content don't cut it if your web presence doesn't offer the experience your visitors or users expect. Sure, your Operations team has your back, so you'll know about outages asap. Go that extra mile and know exactly where and how to improve your marketing site's experience, to guarantee user satisfaction around the clock.
Drive your sales - don't drive away your customers
Minimize the cost of website outages. Downtime costs you 100% of your online business during an outage.
Reduce site abandonment. Even the most brand-loyal customers will flip over to your competitors when they find your site down.
Catch outages before they affect customers and revenue.
Stay on top of uptime with Website Availability Monitoring.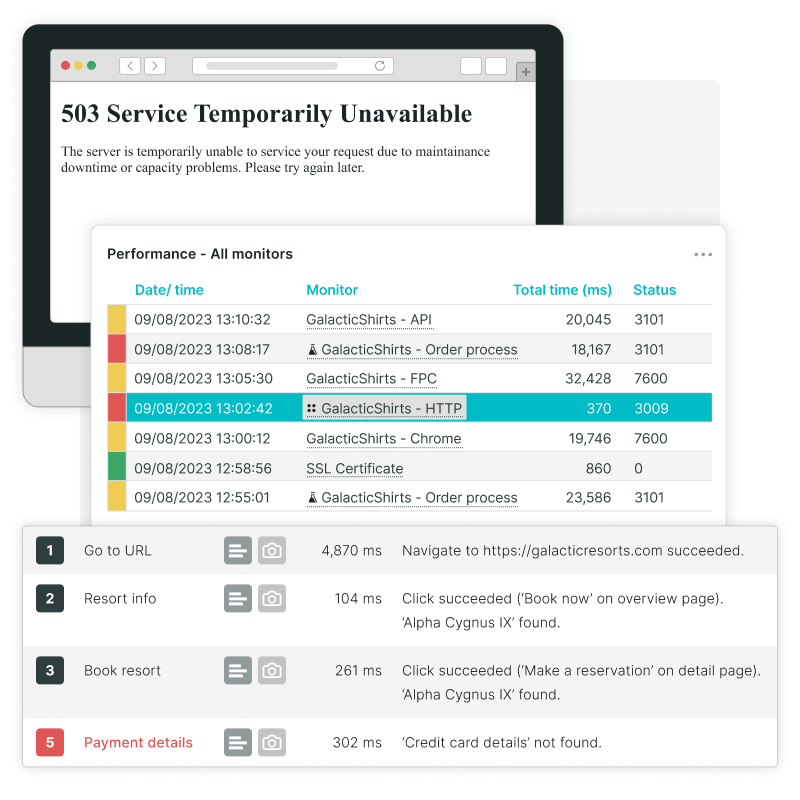 Speed your way to higher revenue
With Website Performance Monitoring you can perform quick fixes yourself, or collect rich data to empower your Development team speeding up your site.
Capture load-time metrics for every page element.
Decrease bounce rates, increase conversion rates, support positive user perception and trust by keeping load times under two seconds.
Improve page rankings with fast mobile performance.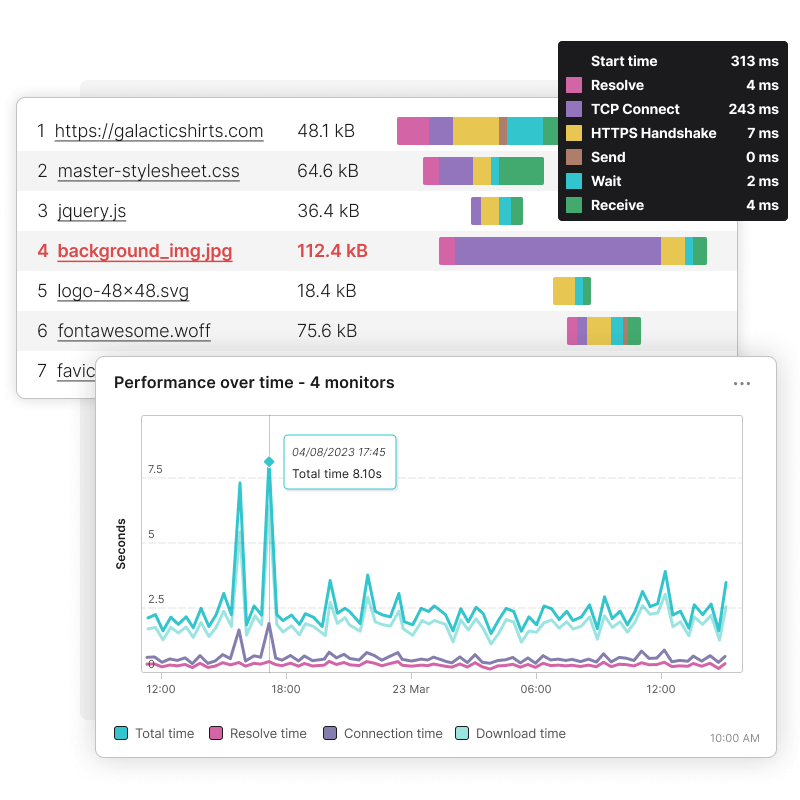 Know your web applications work every time
Protect your transactions with Web Application Monitoring by testing complete user scenarios, such as logging in, managing a shopping cart, and making reservations.
Stay informed and confident that your web transactions keep working.
Lower cart abandonment rates. 20% of abandoned carts are due to faulty checkout experiences.
Build your brand, establish a good reputation, and driving traffic; don't let glitchy transactions ruin it for you.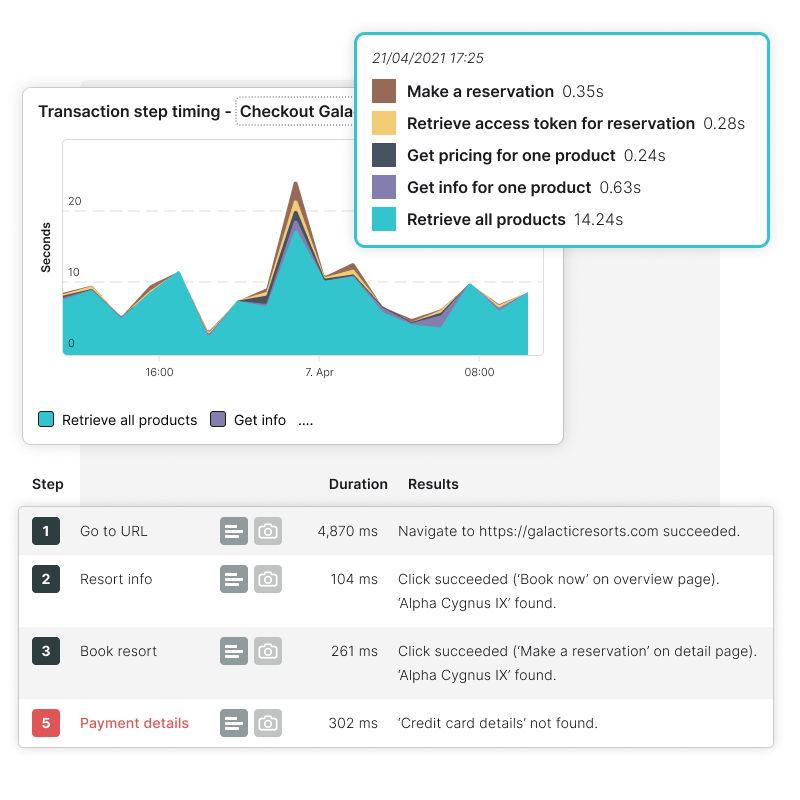 Learn how your users experience your site
Make sure every user gets a great experience with Real User Monitoring (RUM).
Gather user experience data based on the user's device, operating system, browser, connection, and location.
Get near real-time data to see how your website performs based on the users' unique environments.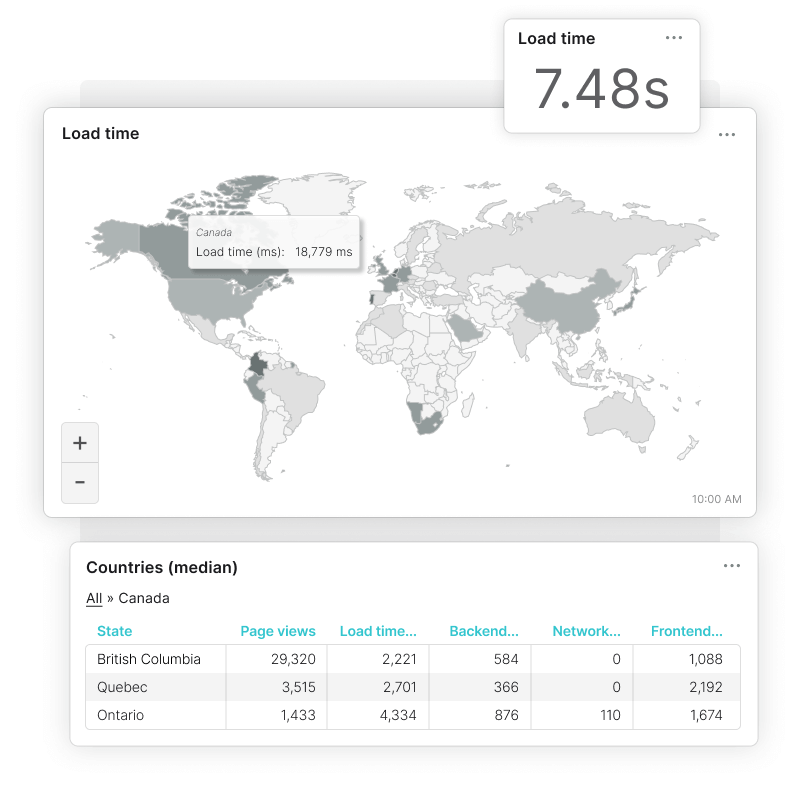 Add Uptrends to your Marketing team
You keep dreaming up that compelling content while Uptrends safeguards your digital presence. No commitment and no credit card required.
Try Uptrends free for 30 days