Resolve website, web app, and API problems faster
It isn't easy maintaining performant websites and APIs with high availability. By performing website monitoring at set intervals (up to the minute) combined with reliable alerting you can resolve issues quickly, and improve your overall web performance.
Explore Synthetic Monitoring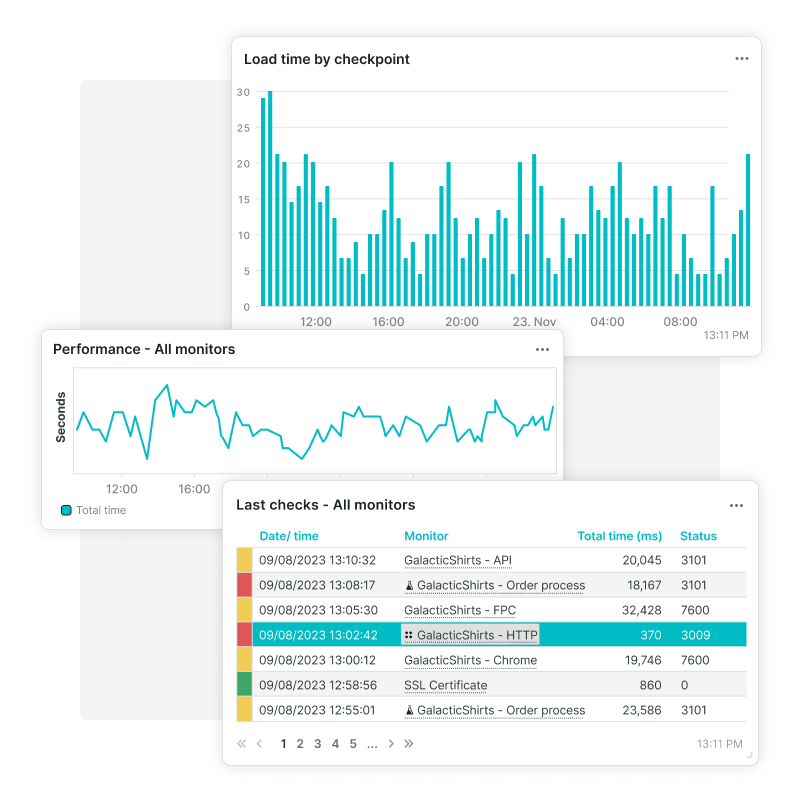 Boost IT productivity with smart alerting and automation
Reduce MTTR with a reliable alerting system and no false positives. Customers who switched to Uptrends applaud the reduction in alert noise, ensuring timely notifications only when there's a real issue.
Delivers your alerts via email, SMS, phone calls or mobile apps. Integrate your website monitoring alerts to receive them in tools like Slack, Microsoft Teams, or PagerDuty, or build custom integrations with webhooks.
View all integrations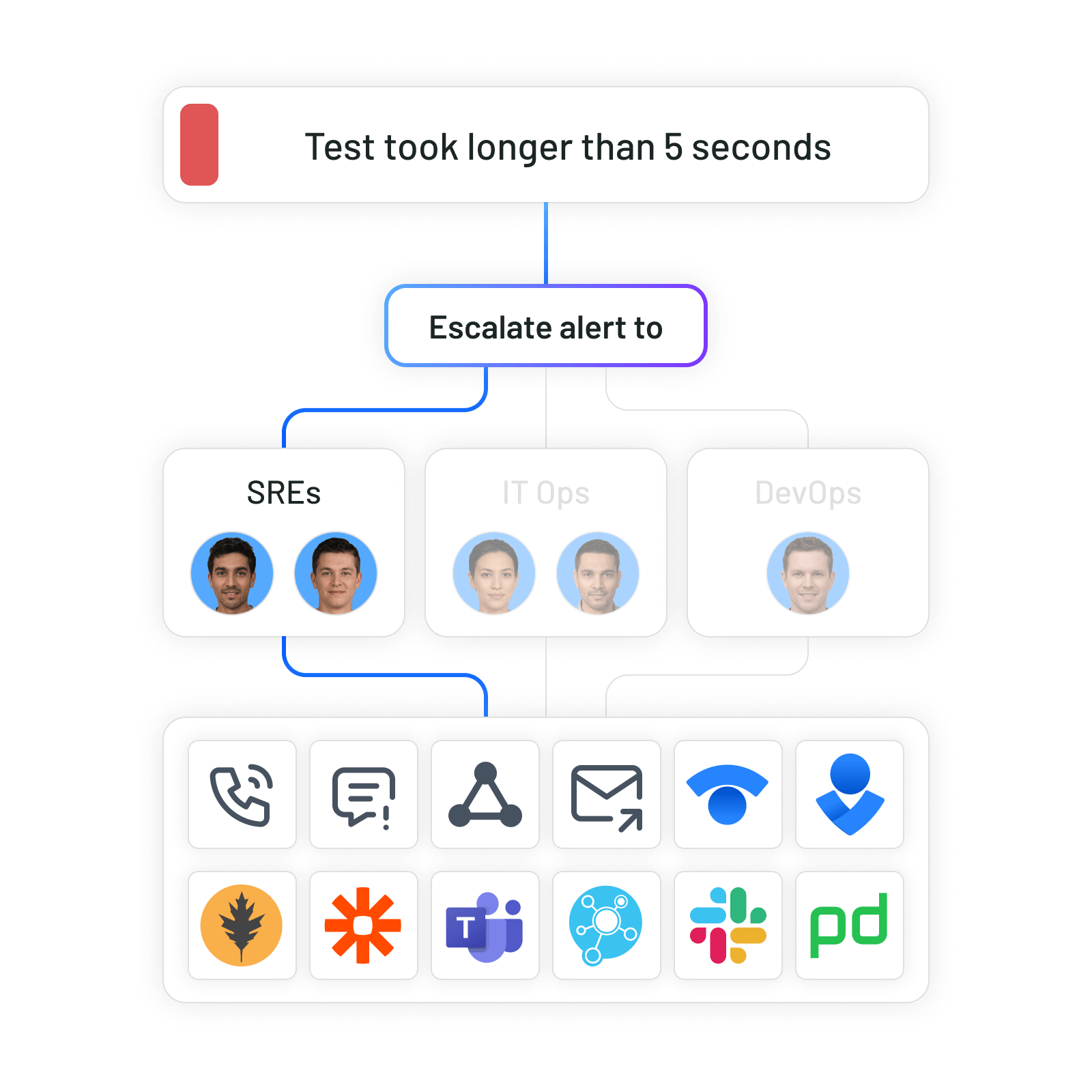 Synthetic & API Monitoring
Monitor the uptime, performance, and accuracy of your websites, APIs, web applications, and servers. Test multi-step API calls, and check your websites using real browsers.
Explore
Real User Monitoring
Real User Monitoring captures user experience metrics based on your site's actual user traffic. Inspect data from real people, on real devices, over real connections.
Explore
Infrastructure Monitoring
Inspect and monitor everything within your network. Diagnose performance and availability issues across your entire technology stack forestalling bottlenecks and outages.
Explore
"We are able to act very quickly; our average time to respond to outages has gone down."
Kyle Moschetto, Director of DevOps at Bitly
Make your site faster and your users happier
See how real users experience your website by viewing load times per browser, OS, location, and device type.
Combine RUM with Synthetics for a complete Digital Experience Monitoring strategy.
Get location-based performance metrics straight from your visitors' locations arranged by country and state.
Fine-tune your site's performance for the benefit of your customers based on the technology they actually use.
See how each environment variable affects performance.
Tell me more about RUM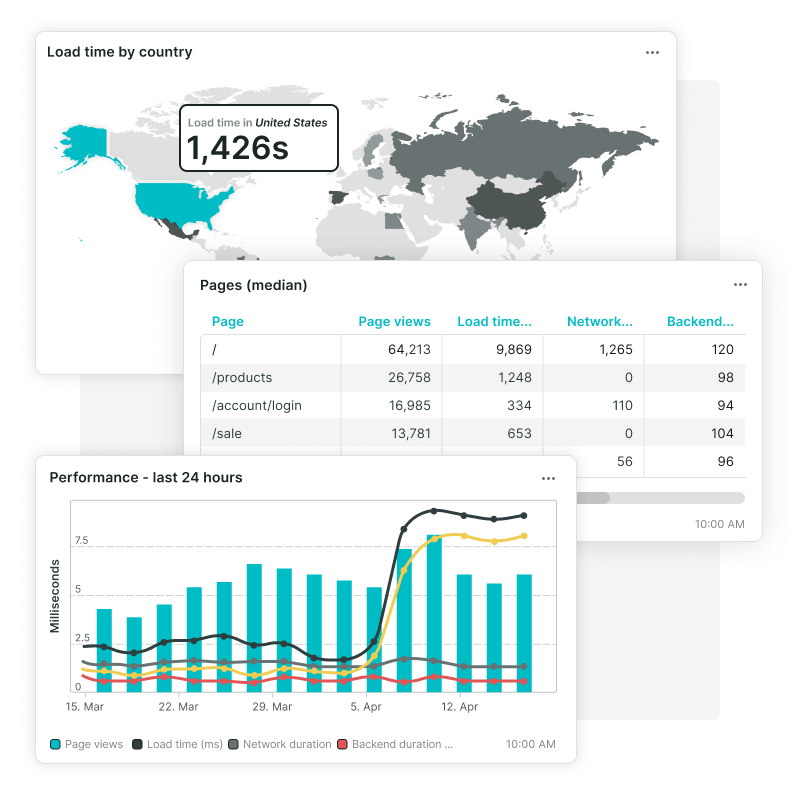 Ready to engage?
Start your website monitoring journey today and test the Uptrends monitoring platform free for 30 days. Your full-featured trial expires automatically, and we don't need your credit card.
Give Uptrends a try