What is observability?
Increasingly complex IT environments present your organization with several challenges to operational resilience. Traditional monitoring helps you identify known issues and risks, so you can see what is likely to fail/occur, but it does not prepare you for the unknown.
What if you had the advantage of being able to see over the horizon in a way that helped with long-term planning and managing the complexity of your complex hybrid cloud environments?
By adding observability, you can go beyond the known and ask new questions to learn about the unknown. Observability ties together seemingly disparate data elements to provide context to your monitoring data. This allows you to understand your entire IT business environment, so you can act now and plan for tomorrow.
Observability. Why now?
Increasing reliance on complex infrastructure and cloud-native technologies, such as microservices, containerization, and serverless functions, means that traditional monitoring is no longer enough to avoid frequent widespread system outages, cyberattacks and other costly threats affecting the global economy and your company. This makes operational resilience more difficult to achieve, while it is becoming a top priority for regulators.
Observability addresses the need for better data collection methods in complex IT environments. It focuses a bright light on these modern technologies and their potential impact on your entire IT estate – and your customers. Regulators are demanding it.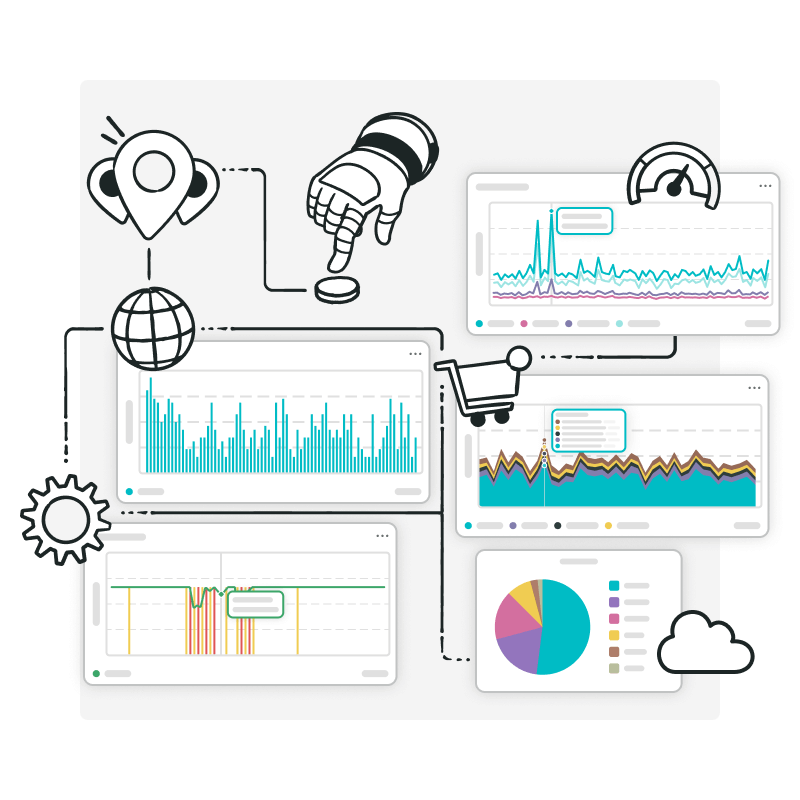 Monitoring vs observability. What's the difference?
Monitoring is necessary to achieve true observability. They complement each other but are two different concepts. Acute awareness over your entire IT environment, a crucial technological lynchpin for today's digital business, has been difficult to achieve until recently. Enter observability.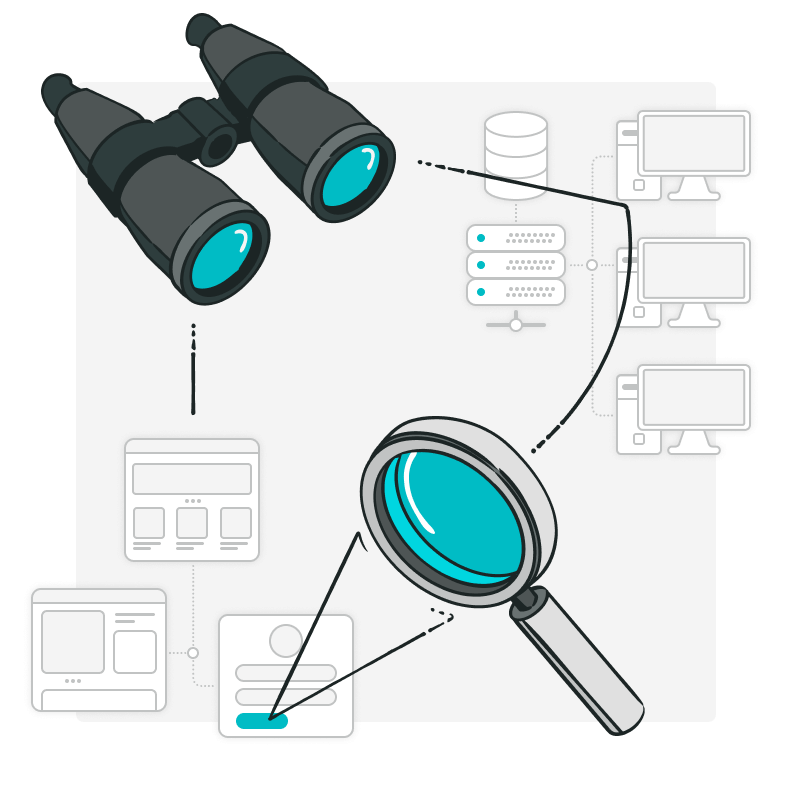 Monitoring
Monitoring allows you to watch and understand your system's state in the wild using a predefined set of metrics and logs. Monitoring tools allow you detect a known set of failure modes and send out alerts accordingly when something goes wrong.
Observability
Observability provides granular contextual insights into dynamic systems that help you understand the "what, how, and why" a malfunction occurred. Data points are corralled from several monitoring tools to paint the observability picture.
Benefits of observability
Observability doesn't replace monitoring — it enables better APM (application performance monitoring) and better overall monitoring. You can achieve operational resiliency, reduce MTTR (mean time to recovery), avoid regulatory penalties, save costs due to lower downtime, and avoid future issues with preventative monitoring.
Observability begins with the right monitoring tools
Monitoring complements observability, meaning that both are essential to best system availability and health. But to achieve observability, you need to have the right monitoring tools in place. You need to sort through data white noise and arrive quickly at answers to your questions about system performance bottlenecks and availability.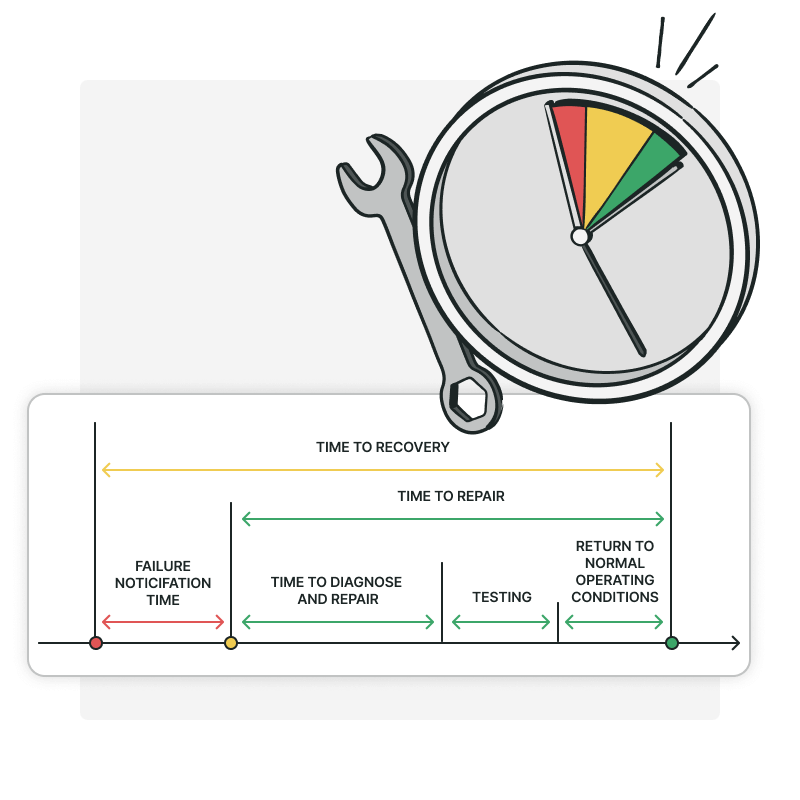 Context into mission critical transactions and more
Uptrends' Synthetic Monitoring can give you insights into the problems users experience (or might experience) while using your mobile apps, software, or website. Integrate synthetic monitoring into your observability matrix. Gain insights that help with debugging or prevention of system degradation.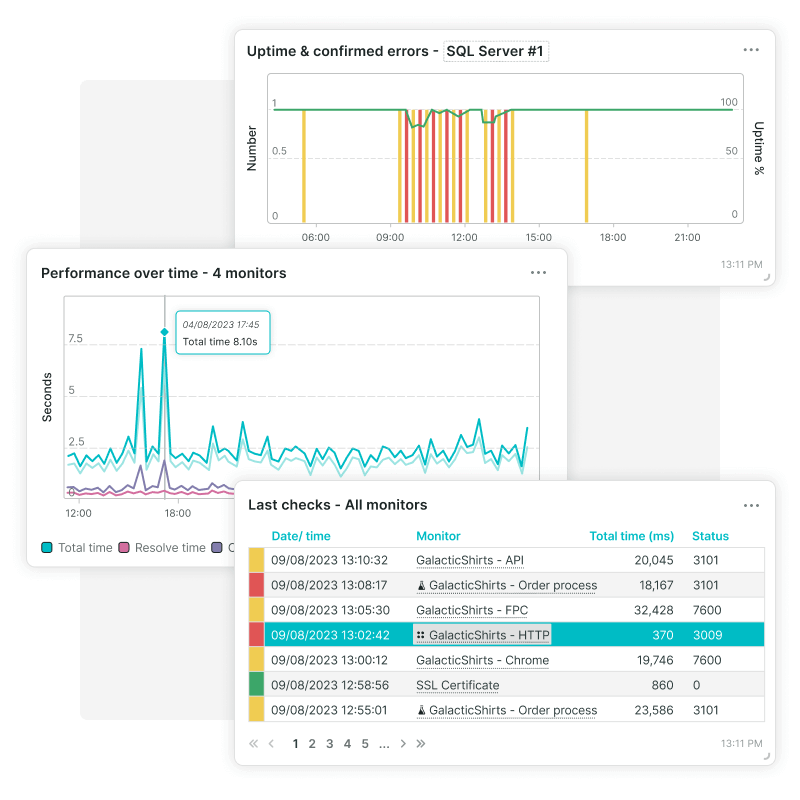 Full overview of server and network device performance
What good is your data if you can't see it the way you need to? Uptrends Infra empowers you to take control over how your internal server monitoring data is presented, with customizable dashboards. Accelerate product development, improve support efficiency, boost revenue, and other observability goals.
IT infrastructure and Cloud Monitoring with ITRS Opsview
Observability starts with making data understandable for better outcomes. ITRS Opsview gives you 24/7 SaaS monitoring for your entire IT estate. Detect and resolve issues early and completely to improve current and future business planning.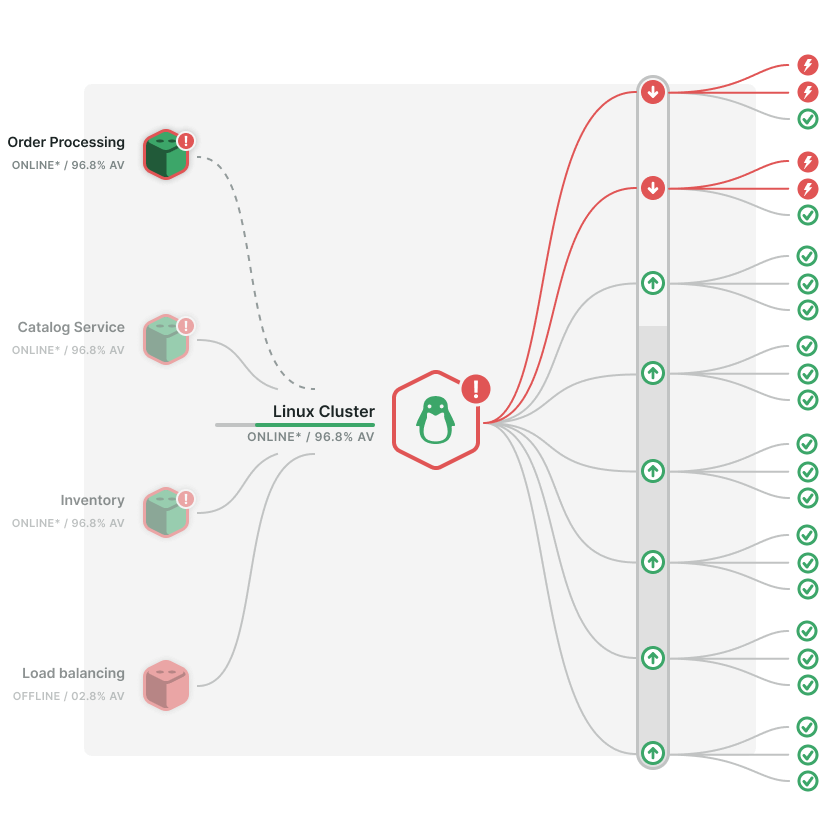 API monitoring for long-term business success
Performance is the leading influencer on how users perceive a brand and their decision to utilize the brand's products or services or shift their loyalty to a competitor. Use Uptrends' advanced, multi-step API Monitoring to check your APIs (application programming interfaces) performance, function, and uptime.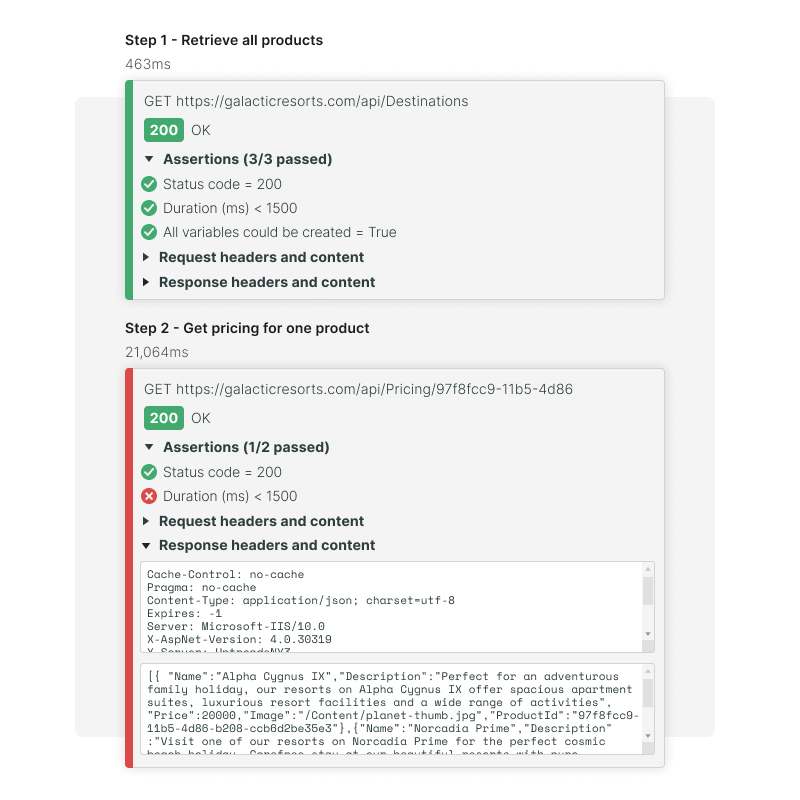 Stay in tune with the pulse of your customers
Making data understandable through context is an observability requirement. Harness your actual user's experience and collect and quantify data from browsers directly from your site's visitors with Real User Monitoring (RUM).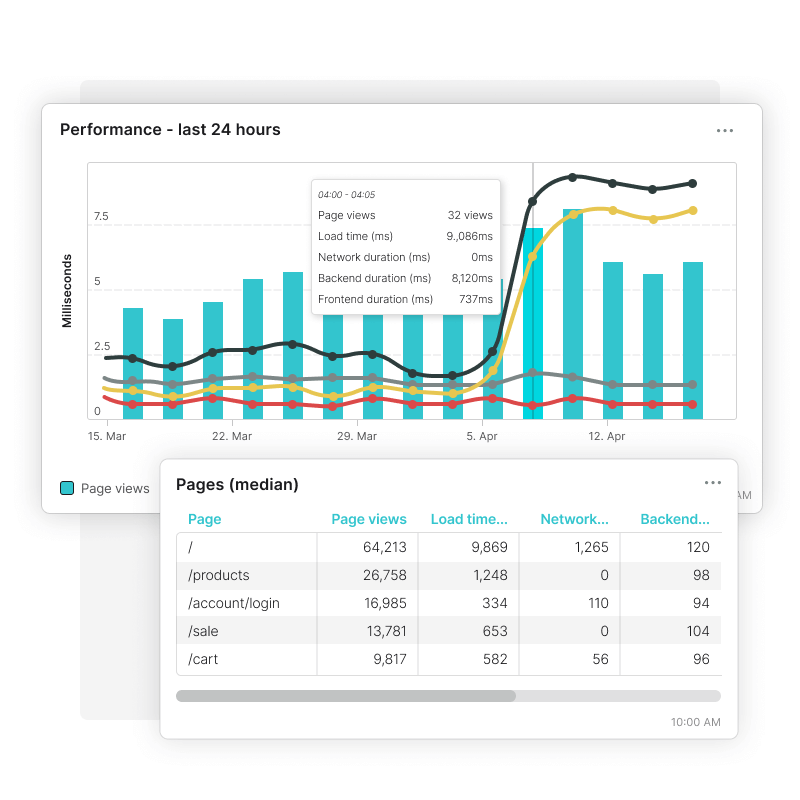 View real-time issues with log viewing
Deep dive into the "why behind what" questions when problems arise. Observability requires a foundation for application monitoring, error tracking, and error reporting to remediate problems faster. Data logging empowers teams to detect and isolate issues affecting enterprise revenue goals.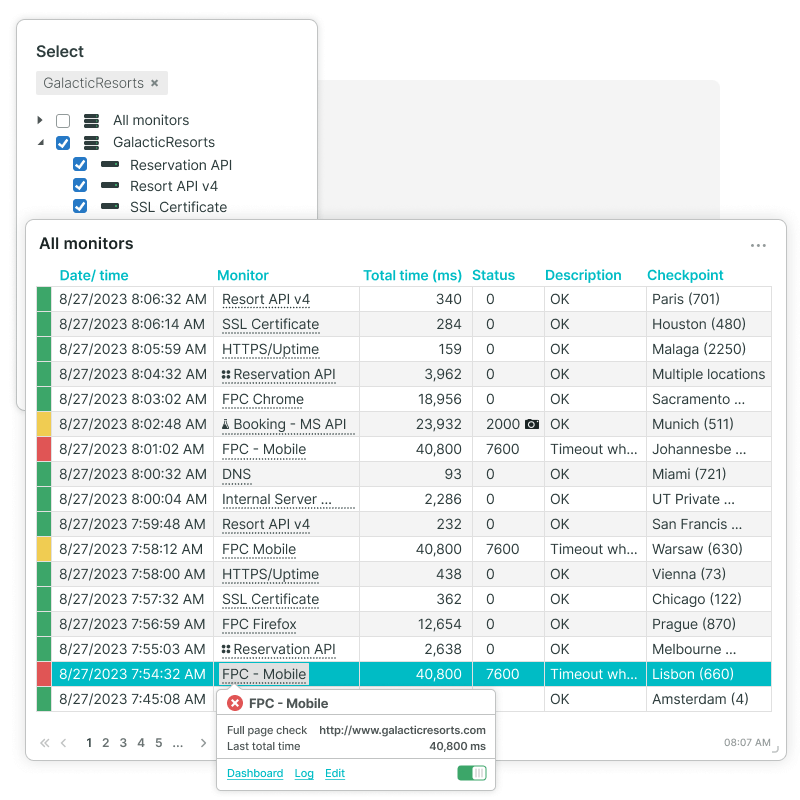 Incident management for when every second counts
Observability is much about understanding your business IT environment 24/7. Communication is key before disruptions impact the business. Uptrends has support built in for popular services, including Slack, PagerDuty, StatusHub, Microsoft Teams, and more.
With third-party integrations, webhooks, and Uptrends' API, your notification options are almost limitless!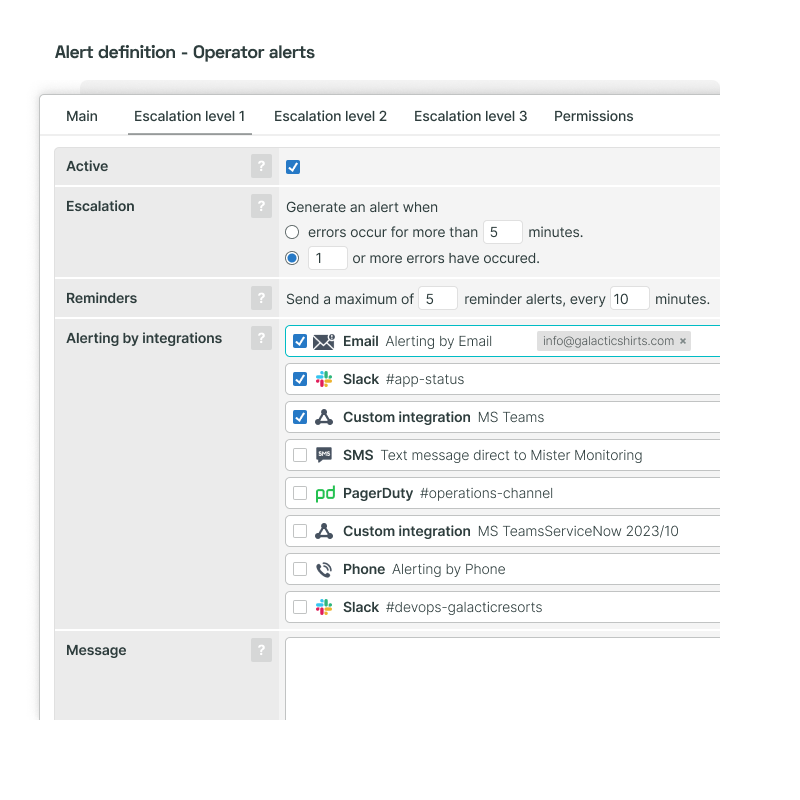 Obcerv for Uptrends - take observability to the next level
Pull in the right data points needed for complete observability with a powerful data storage and analytics platform for critical data monitoring. You take control adding context to alerts from monitoring systems, root cause analysis, and enhanced predictability for problem resolution present and future.