A simple solution for a complex industry
The days of a single, self-contained system are over. Systems have become distributed beyond the firewall and into the cloud and data centers all around the world. Uptrends has the web and server monitoring solutions to help you track performance, availability, and function of the public-facing and internal systems your company and customers rely on every day.
Alerting options for any IT team
Uptrends advanced alerting adapts to meet your IT teams' needs. When systems trigger alerts, Uptrends has the escalation and notification options you need to get to problem resolution fast: SMS/text, Voice/phone, email, push with the Uptrends app, and integrations. Integrate with tools like Zapier, PagerDuty, Slack, Microsoft Teams, StatusHub, VictorOps, Opsgenie, StatusPage, and custom webhooks.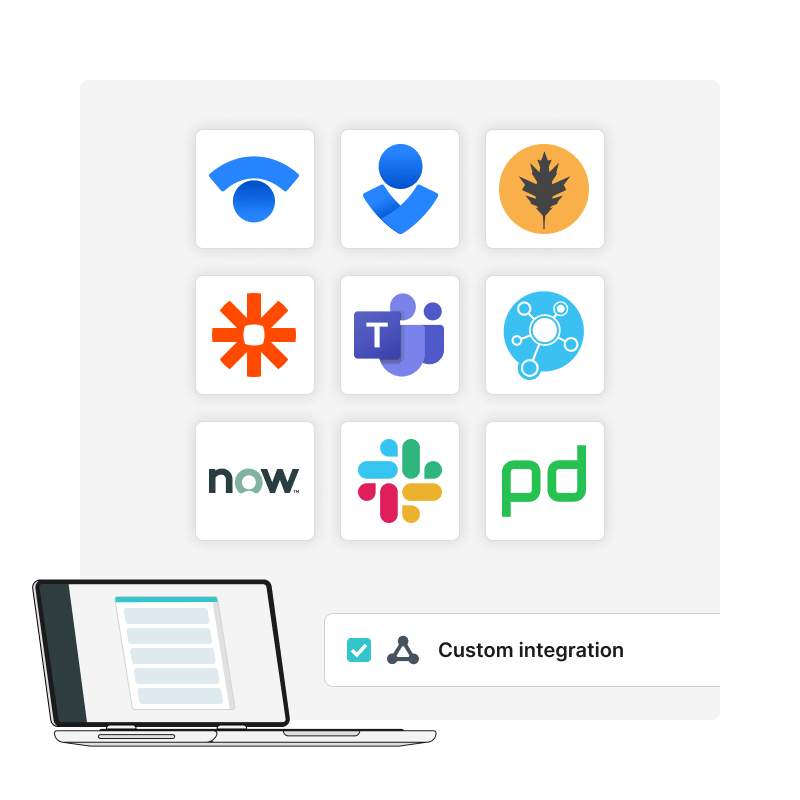 IT and Telecom come with a lot of challenges
Network congestion
Periods of high use and the growing number of devices cause network jams. Uptrends can monitor for outages, slow performance, test responses, and send notifications allowing you to act before the problem affects users.
Equipment failure
Every piece of equipment fails eventually. With Uptrends reporting, you'll spot the trends that may precede an outage. Uptrends' customizable dashboards let you put your important metrics on display for the entire team.
Line damage
When service lines go down, it may affect just a few users or entire regions. When a fiber break cut off all communication out of Brazil, Neogrid quickly became aware and reacted fast, powered by our 233 checkpoint locations.
"Our Uptrends monitoring consultant really understood our needs, and helped us find the right package."
Jeferson Marques, Global Operations Analyst GEO at Neogrid
Control access with Single Sign-On (SSO)
One thing every IT and telecom business can relate to is the revolving door of talent and the challenge of keeping up with controlling access when staff leaves. Uptrends supports single sign-on, so that you can control access from a centralized console for a fast-changing workforce.
Centralize SSL Certificates
SSL certificates expire all of the time while renewal notices go to email addresses for past employees. Uptrends SSL Certificate Monitoring gives you a central location to track certificate information and sends alerts via your Uptrends alert definitions. You don't have to worry about unexpected SSL certificate warnings showing up in your users' browsers.
Security is our top priority, so you don't have to worry
Uptrends is ISO 27001 security compliant
Uptrends achieved and maintains its ISO 27001 compliance to guarantee you that we have the processes and procedures in place to keep your information safe.
Keep your sensitive information safe in the Uptrends Vault
You control who can see what within your Uptrends Vault. Your sensitive certificates, keys, and credentials are accessible to your monitors but only visible to you within the vault. Vault data never appears in reports or your browser monitors without encryption.
GDPR compliant
GDPR compliance is a European Union requirement that affects the collection, storage, transfer, and use of personal data. Uptrends is fully compliant with the regulation.
See how Uptrends can work for you!
You can focus efforts elsewhere without fear that system problems go unnoticed and unresolved. You don't need a credit card or commitment.
Try Uptrends 30 days for free