Your SaaS business and services are always on
A SaaS product simply can't go down without damage to reputation and ultimately, revenue. Whether your service is a website or API, if your users find the service down or malfunctioning, the user's trust and loyalty sours. Using Uptrends' Website and Web Service Monitors, you'll know if your service hits the wall. Plus, Uptrends' SLA (service-level agreement) Monitoring is a great way to track and prove your availability using a third-party perspective.
Know that your SaaS application works correctly
Knowing your SaaS web application and supporting API backbone work as intended is critical.
Do your critical user paths work well? Your service has process flows critical to user success. Uptrends' Web Application Monitoring can step through complex user actions and verify their function and speed.
Are your endpoints responding? If critical API interactions start failing, you need to know. Uptrends' Multi-Step API Monitoring is the perfect solution for testing your API responses. Validate and test multiple call transactions with data reuse, and know if your API crashes and burns anywhere along the call stack.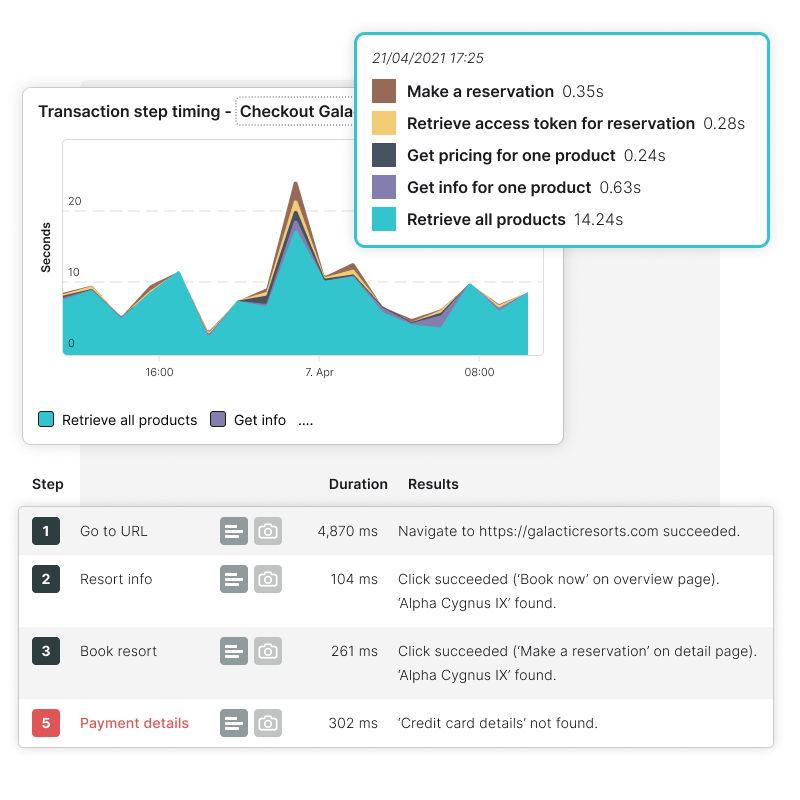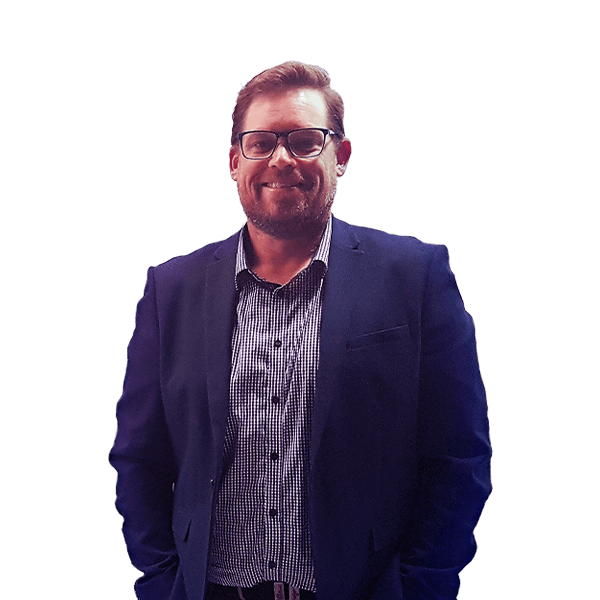 "We can see issues that our customers in the real world see, before or at least at the same time they see them."
Steve Timms, ICT Operations Manager at CoreLogic
Monitor for a competitive edge
Making sure your service has high availability isn't enough; you need to make sure your service is faster than the competition. Uptrends can help you establish baselines and make sure you stay within competitive margins.
Design for a competitive edge
You can bring Uptrends monitoring behind your firewall with Private Checkpoints. Use Uptrends monitoring in your development and acceptance environments to test every release before affecting your users.
Integrate with CI/CD
Using Uptrends API, you can integrate your transaction scripts into your source control systems and automate the updates of your releases as they pass through the development, acceptance, and release processes.
Lightning SaaS speed is a must
If your service is slow, you're eroding user confidence.
Promote a positive brand image. Use Web Performance Monitoring to ensure fast responses and load times. Speed increases the perception of your brand and service.
Monitor for latency from your user's location. Network latency can spring up on you as localized Internet architectures change. We've located Uptrends' network of 233 checkpoints on the ground near your users.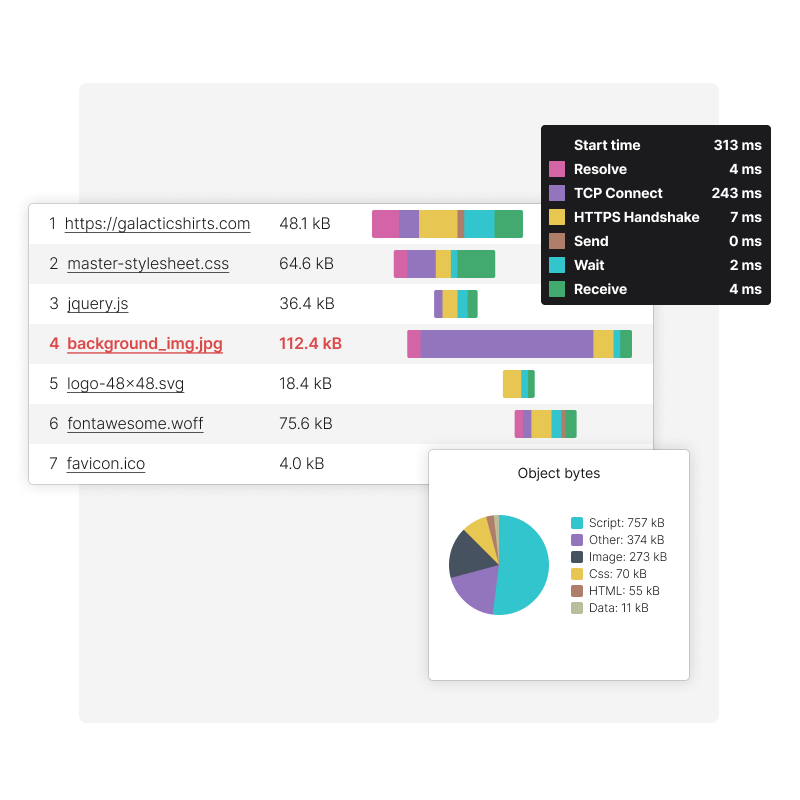 We are as serious about data security as you are
Uptrends is ISO 27001 security compliant
Uptrends achieved and maintains its ISO 27001 compliance to guarantee you that we have the processes and procedures in place to keep your information safe.
Keep your sensitive information safe in the Uptrends Vault
The Uptrends Vault restricts access to your sensitive certificates, keys, and credentials. The vault makes them accessible but not visible in your monitor settings or your reports.
GDPR compliant
GDPR compliance is a European Union requirement that affects the collection, storage, transfer, and use of personal data. Uptrends is fully compliant with the regulation.
Start monitoring your SaaS application today
Standout among the competitors and provide your users with a fast and stable service by including Uptrends in your digital experience monitoring plan. No credit card or commitment necessary.
Try Uptrends 30 days for free