Details
What does it mean to Keynote monitoring users now that Dynatrace is switching them to their cloud-based system?
Keynote monitoring's demise means the end of location-based monitoring at Dynatrace.
The cloud is no place for monitoring
Dynatrace's system uses cloud-based servers to conduct its monitoring instead of testing from user-based locations that Keynote uses. Your users aren't in the cloud, so testing from the cloud doesn't accurately simulate real-world conditions. Congested networks, slow devices, and poor Internet architectures are the norm for many users, and your testing should reflect that. Supercomputers in the cloud can't approximate real-world speeds.
What about network latency?
Users' connections vary worldwide because connection types, local infrastructures, and the devices used. Testing from the cloud often is testing other cloud-based sites and services where many real-world conditions don't exist. You get cloud-to-cloud measurements that don't make an accurate representation of your users' experiences.
Clouds may be everywhere, but The Cloud is not
Tech giants put their data centers that house the cloud servers in densely populated technologically advanced locations. The concentration of these data centers ignores large parts of the world. For example, Google's doesn't have any regions located in African, the Middle East, or Northern Asia. South America and Australia only get one region each. Is it realistic to expect tests to accurately reflect user experiences in South Africa when the closest data centers may be in Europe?
Real User Monitoring can fill the gaps
You can't rely on RUM to catch your localized issues, especially when it comes to uptime. Cloud-based monitoring doesn't capture huge parts of the world where outages may occur. RUM only tests user experiences during uptime and can't report downtime. When users can't connect due to localized issues, you learn about them when users complain.
The alternative
Uptrends has the full-featured alternative to Keynote monitoring
Availability, performance, and transaction monitoring
Uptrends has the tools you need to replace Keynote monitoring. Monitor your websites, web services, servers, and APIs for performance, function, and uptime with Uptrends.
Localized checkpoints
Uptrends' 233 worldwide checkpoint locations vigilantly watch your web assets from your user's locations—not the cloud like keynote monitoring's replacement, Dynatrace.
We've got the monitoring you can trust
A DEM strategy isn't complete without reliable synthetic and Real User Monitoring from Uptrends. Uptrends has the tools you can trust to keep you informed with a single integrated interface and dynamic reporting.
Complete synthetic monitoring
We've got your synthetic monitoring tools
Real browser monitoring using Chrome, Firefox, and Edge
Every browser handles your data differently, so you need to test your site with more than one browser. With real Multi-Browser Monitoring from Uptrends, you get the complete performance picture. See your site's performance element-by-element in current versions of Chrome, Firefox, or Edge. You can also test both mobile and desktop versions when you select the Chrome browser for your tests.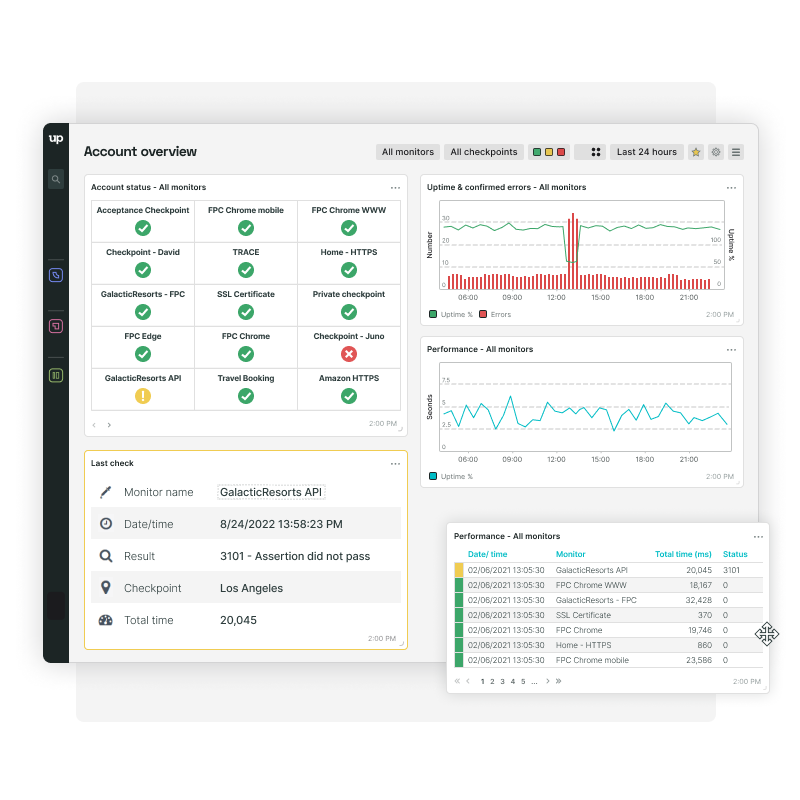 Service
Make the move from Keynote to Uptrends
Our monitoring consultants can lend a hand
Switching from the doomed Keynote to Uptrends is easier with the help of our highly-trained monitoring consultants. Our consultants can help you figure out the options and the monitoring plan that fits your situation best. You can set up a free one-on-one demo and consultation today!
World-class support heroes
With our support team, you'll feel confident in your transition from Keynote monitoring. Our support heroes can step you through the more technical monitoring situations, and they will even write and test your transaction scripts if you would like. Our support team is ready; open a support ticket, and watch the magic.
More help documentation
Our Basics can get you up to speed quickly with your monitoring basics, and when you're ready, we have detailed information in our Knowledge Base. We keep our documentation current and ready for you.
Features
Need features? We've got you covered
Alerting is important, and you need the options that fit your team best. Of course, we have email and SMS alerts, but you can also use our integrations with Slack, PagerDuty, StatusHub, ServiceNow, and VictorOps. When things look dire, you can opt for our automated voice/phone alerts to get your teams moving when other communication tools can't. If that isn't enough, we also have webhooks for you to integrate Uptrends with the tools you want.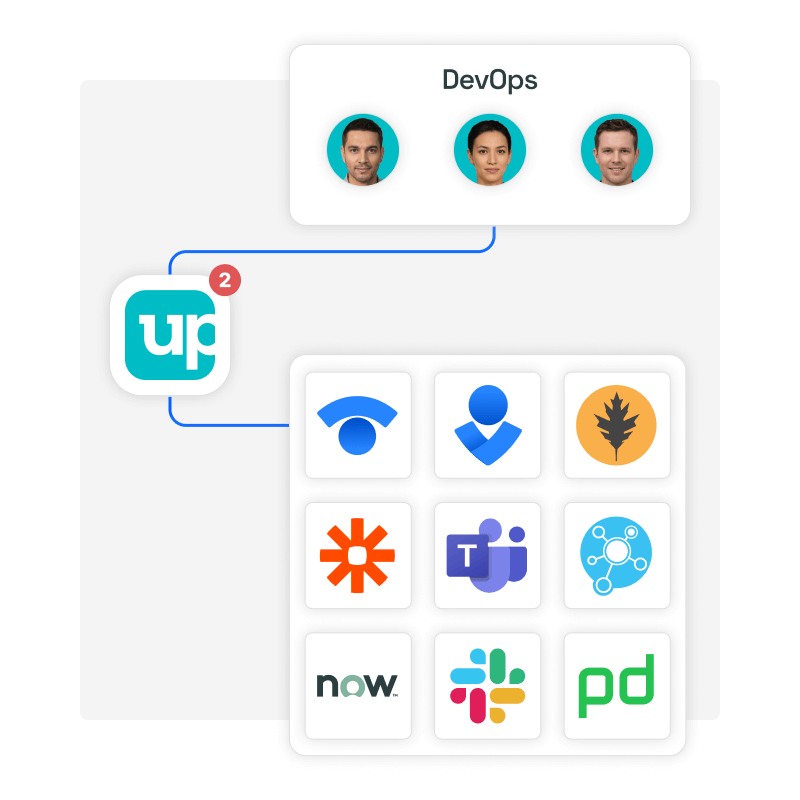 Real Browser Monitoring
Uptrends web performance and web application monitoring use current browsers for testing. Our DevOps team stays on top of our checkpoints, keeping them current with the newest versions of Chrome, Firefox, and Edge browsers. Uptrends multi-browser monitoring always uses a fresh up-to-date browser.
Always growing checkpoint network
We maintain a growing network of checkpoints so that you can monitor using locations close to your users. Uptrends' 233 worldwide checkpoints stay busy around the clock, and we aren't stopping there; we continue to add more locations. If you need to test websites or APIs from behind your firewall, you might want to consider a Private Checkpoint.
Keynote is going away soon, so make the switch to Uptrends now!
Try Uptrends before they shutdown Keynote monitoring. We've got the monitoring experts you need to help you stay ahead of the competition. Find out what a great team you and Uptrends can make together.
Try Uptrends free for 30 days